Distance Learning - Enrichment Activities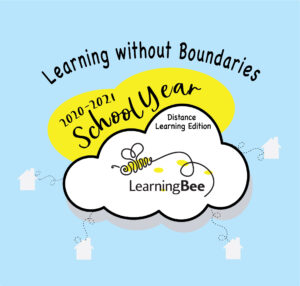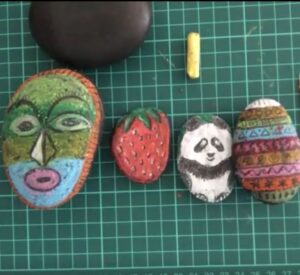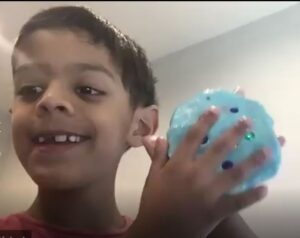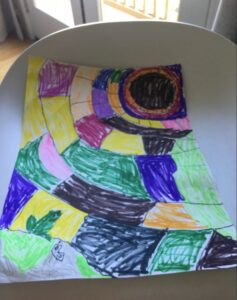 Distance Learning Enrichment Program Via Zoom (Mondays to Fridays) from March 1 – June 9, 2021.
We will have no class during Spring Break April 2 – 9, 2021, and Memorial Day, Monday, May 31, 2021.  
Schedule for Preschoolers and Kindergartners (Age 4-5)
| | | | | | |
| --- | --- | --- | --- | --- | --- |
|   | Monday | Tuesday | Wednesday | Thursday | Friday |
|   |   | Reading and Phonics for Kinders (1:30) | Drawing Class 3 Yr Olds (11am) | Drawing Class Preschool (10am) | Reading and Phonics for Kinders (1:30) |
Schedule for Advanced Kindergartners to Second Graders
Schedule for Third Graders and Up
*In the event a class you register for does not occur due to low enrollment, parents may switch into another class or request a refund.
**$80 Materials Fee for Pottery Creation Class with Ms. Lorraine will cover 12lbs of Low Fire Clay, Underglaze Paint Kit, Kiln Firing Costs, and Metal Rib. New students will need a rolling pin, an old gift/credit card, skewer stick, paint brush, and a canvas sheet, most of which we will provide.
Young Writer's Workshops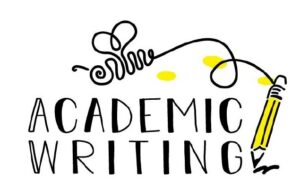 Young Writer's Workshop is level-based curriculum. Learning Bee's academic writing classes teach students that writing is a process.
Student writing is assessed and levels assigned to determines individual needs for academic success. Our experienced writing staff creates curriculum to ensure that your child stays on track in a seamless transition into each new level of instruction. Every course is structured to expand your child's vocabulary, improve their writing speed, and make them more accurate proofreaders. 
Learn more at our Young Writer's Workshop Page.
16 Week Session starts January 18, 2021.
Sculpting and Crafting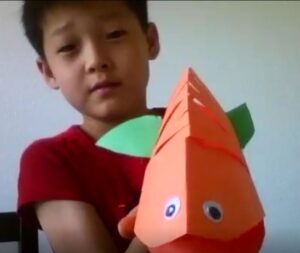 Students are led in live instruction by Ms. Peggy to create 3-dimensional art using a variety of mediums including clay. Some will be moving toys, while others will be painted works of beauty and character. Students always enjoy them and have immense pride in their creations. 
Ms. Peggy requests that parents have these supplies on hand for art and sculpting/crafting class.
https://www.amazon.com/hz/wishlist/ls/X6N05HZAADRX?ref_=wl_share
As long as you have the item, it doesn't matter what brand it is. 
Sculpting and Crafting Class:
Ms. Peggy's Classes will start the week of March 8th
Advanced Kindergartners to Second Graders: Mondays 4:30 – 5:30pm
Third and Fourth Graders: Thursdays 4:30 – 5:30pm
$20 per class, session commitment from March 8 – June 9, 2021.
$20 Materials Fee will be applied at checkout.
Public Speaking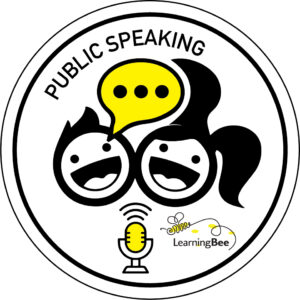 We have been running Public Speaking class at Learning Bee all summer, and what a great class it is these days when students have so little time to express themselves. This class provides the opportunity for the students to voice their opinions and convince others of their ideas. This is a safe place for students to learn to open up, make social connections, and laugh together. Older students will have the opportunity to debate on various topics in a friendly manner.
Public Speaking Class
Advanced Kindergartners to Second Graders: Wednesdays 3:15 – 4:15pm
Third and Fourth Graders: Wednesdays 4:30 – 5:30pm
$20 per class, session commitment from March 3 – June 9, 2021
Drawing Class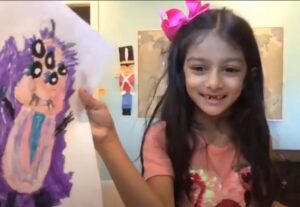 Students simply love to attend Ms. Peggy's drawing classes. She leads them through step by step and guides them along the way as they use various different types of materials to create artwork from all different genres. Ms. Peggy believes that there is no wrong in art, and that the freedom to explore and create bolsters confidence and self-esteem in children. This is why the art room is everyone's favorite room at Learning Bee!
Ms. Peggy requests that parents have these supplies on hand for art and sculpting/crafting class.
https://www.amazon.com/hz/wishlist/ls/X6N05HZAADRX?ref_=wl_share
As long as you have the item, it doesn't matter what brand it is.
Drawing Class with Ms. Peggy
Three-Year-Olds: Wednesdays 11:00 – 12:00pm
Preschoolers and Kindergartners (age 4 – 5): Thursdays 10:00 – 11:00am
Advanced Kindergartners to Second Graders: Wednesdays 4:30 – 5:30pm
Third and Fourth Graders: Mondays 3:15 – 4:15pm
$20 per class, session commitment from March 8 – June 9, 2021.
$20 Materials Fee will be applied at checkout.
Readers Corner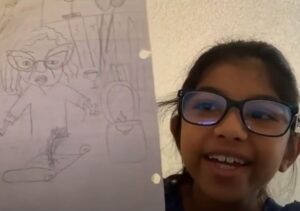 Reader's Corner is a great place for kids who love books or who want to learn more about great books to read! We introduce authors and/or titles to our students by reading an excerpt of a book together, then we discuss what we read, and end each session with an activity.  Over the summer we started reading a limited digital release of JK Rowling's latest book, the Ickabog, and submitted illustrations for a contest to include our drawings into her book. We aim to excite more young readers with our book club in the future!
Advanced Kindergartners to Second Graders: Thursdays 4:30 – 5:30pm
Session Commitment March 1 – June 9, 2021
The Art in Science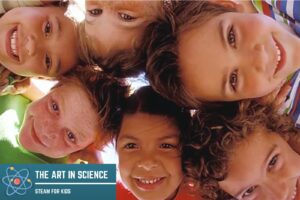 Dr. Orna is a scientist and an artist. She always remember herself sketching and drawing. As a child, all her notebooks were decorated and framed with designs in black and white or color. Every empty envelope or scrap of paper immediately filled up with sketches, and a visit to the art store was, and still is, better than one to the candy store. 
She hold a Bachelor's and Master's degree in Biology, and a Ph. D. in Molecular Biology, followed by post-doctorate research at UC Berkeley and Stanford University, where she conducted Bioinformatics research. After years of investigating human hormones, she decided to dedicate her time to develop special curriculum to enrich kids in science and excite them about art.
In her program, The Art in Science, students learn various scientific concepts and perform experiments that turn into interesting artworks pleasing to the eye and intriguing to the mind.
The Art In Science
Grades 1-2 Fridays 3:15 – 4:15pm
Grades 3-6 Mondays 4:45 – 5:45pm
$20 per class, session commitment from March 1 – June 9, 2021.
Pottery Creations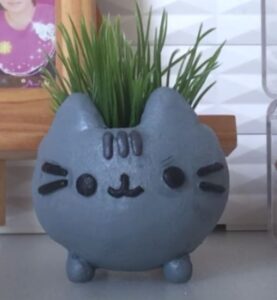 Students will learn how to make functional ceramic ware (mugs, plates, bowls, etc.) by hand using the foundational techniques (pinch pot, coil, and/or slab). They will learn the whole process of how professional potters create functional pottery from building the shape, glazing, to firing it through the kiln.
Due to popular demand, past students have requested to make functional pottery which requires a high fire kiln to make the ceramic pieces food safe. In the past, we used air dry clay and painted it with acrylic paint, which limited the type of projects we could do. This time, we will be using a kiln and traditional clay to create an assortment of projects.
Cost of materials will include traditional pottery clay, underglaze paint, kiln firing fees, and tools.
Pottery Creations (Grade 4 & up)
Wednesdays 4:30 – 5:30pm
$20 per class, session Commitment March 1 – June 9, 2021
$80 Materials Fee
App Development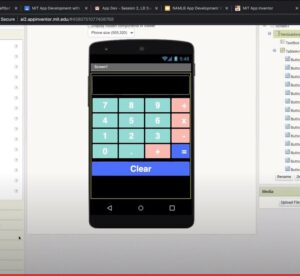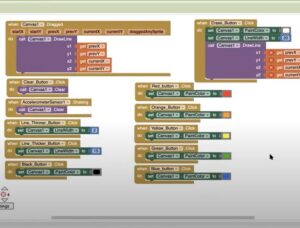 3Introduction & Intermediate Level to MIT Application Inventor Workshop (By No App-Maker Left Behind)
No App-Maker Left Behind (NALB), a non-profit, student-run organization that teaches the basics of app-development to elementary school-aged children at libraries and schools across the Bay Area. Our goal was to reach out to young students in our communities and introduce them to the world of STEM through an app-development competition by using MIT App Inventor to develop apps, which were judged on aesthetics, usefulness, UX (user experience) and flow.
We had great success cultivating enthusiasm and app development skills over the course of a 6 weeks program offering at Learning Bee's Distance Learning Summer Camp with the groups of 5th and 6th graders.
MIT App Inventor is an intuitive, visual programming environment that allows everyone to build fully functional apps for smartphones and tablets. Those new to MIT App Inventor can have a simple first app up and running in less than 30 minutes. And what's more, our blocks-based tool facilitates the creation of complex, high-impact apps in significantly less time than traditional programming environments. The MIT App Inventor project seeks to democratize software development by empowering all people, especially young people, to move from technology consumption to technology creation.
Introduction to App Inventor (Grade 3 & up)
Mondays 4:30 – 5:30pm, Wednesdays 3:15 – 4:15pm
Session Commitment March 1 – June 9, 2021
Chess Class

Learn chess with Coach Carey! Coach Carey is the CEO of ChessKid, the world's most popular and trusted scholastic chess website. Coach Carey will help kids become better strategic and tactical thinkers.  They'll have fun learning a game they can enjoy for a lifetime. They'll also learn things like sportsmanship, accountability and calculated risk taking.  As part of the class, all kids will get their own ChessKid memberships that they can use to hone their skills, practice against bots or challenge other kids around the world.  25% of all proceeds will go to support Chess in Slums, a non profit organization that uses chess as a way to improve the lives of children in impoverished African communities.
Ages: 8-12
Skill level: beginner to intermediate beginner
Program length: 13 weeks
Dates: Thursday from 3:15-4:15
Class size: 8 max
Session commitment March 1 – June 9, 2021
Music with Ms. Cally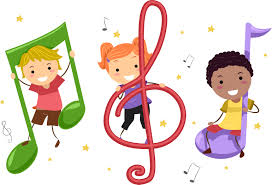 Ms. Cally has been a Music for Minor Docent at Gomes School for years, and we are so lucky to have her share her love of music with us. Students will sing and learn some music theory as they enjoy songs.
Age: Advanced Kindergarteners to Second Graders
Fridays 4:30 – 5:30pm
Commitment: March 1 – June 4, 2021
$20 per class, maximum 8 students
Writing Class with Ms. Radhika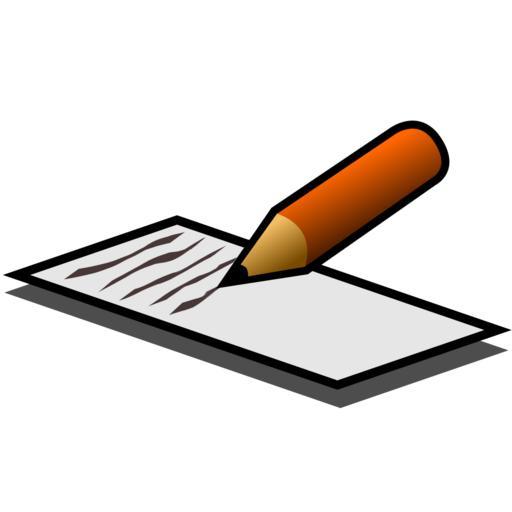 The Fundamentals of Reading: Responses to Text (Mondays 3:15 – 4:15)
This class is well suited to advanced readers who are developing their critical thinking and writing skills. Through a careful analysis of the short story, poem and essay we will strengthen narrative writing skills. Students will learn the techniques of close reading and paraphrasing. They will write strong responses to text and create vibrant responses to their reading. Suitable for grades 4-8
Short Story Workshop (Fridays 3:15 – 4:15)
In this intensive and hands on writing workshop, class participants will explore the form of the short story and develop their unique writing voices. They will build a vocabulary that deepens their knowledge of the craft and learn craft techniques like building character, setting, plot, narrative, conflict and more! The class will create an anthology of stories to take home at the end of 8 weeks!
We are so grateful to have Ms. Radhika back with us again:
Radhika Sharma is the author of Parikrama: A Collection of Short Stories. After her Bachelors in Life Sciences from St. Bede's College, Shimla, and a subsequent Master's in Business, Radhika received her MFA in Creative Writing from The San Francisco State University. Notable post-graduate work includes VONA: Voices of our Nation Workshops and Vermont Post Graduate Writers Conference. Radhika has taught writing, fundamentals of reading and communication to undergraduates at SF State, worked with teens and elementary school children at the Milpitas Community Center and with adults at Milpitas Adult Education.
Radhika's writing credits include The Santa Clara Review, The San Francisco Chronicle, The San Jose Mercury News, The SoMa Literary Review, The Times of India, The Economic Times, India Currents, Khabar, Rediff-India Abroad, Little India, In the Fray.com, KQED FM's Forum, Perspectives and Pacific Time, Curled Up With a Good Book.com among others. Radhika has volunteered for several nonprofits in the San Francisco Bay area over the past decade. Radhika and her family reside in the San Francisco Bay Area.
Grades 3 and up
8 week commitment Jan 11 – March 15, 2021
No Class January 18 AND Feb 15, 2021 as Ms. Radhika is not available on those dates.
$280 per session
Numberland - the Wonder-full World of Math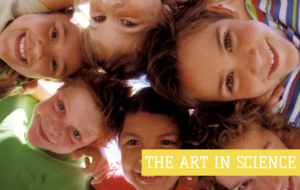 Numberland - the Wonder-full World of Math
Regardless if your child loves math or complains about his homework  – this class  is designed to ignite wonder and curiosity about the wonder-full world of math.
In this new and unique 5-classes series we will jump into a fascinating pool of numbers and explore some weird one, some real ones and some imaginary. We will understand that numbers aren't just something you have to study at school but rather all around us and actually essential.
Itinerary:
Lesson 1 – Pi
Lesson 2 – e
Lesson 3 – Möbius strip
Lesson 4 – The golden ratio
Lesson 5 – How to be a math-magician – cool math tricks.
No homework guaranteed!
Materials:
Graph paper, pencil, eraser, markers, scissors, glue, colorful construction paper, yarn, ruler, calculator (basic).
Teacher: Dr. Orna
Age: 10-12 (grades 5-6)
Commitment: 5 classes starting March 2, 2021
Credits and Bonuses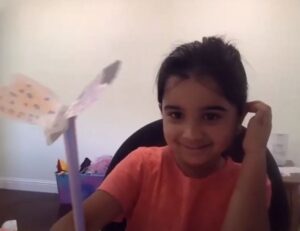 What if I have credit from March 2020?
If you have credit with us, meaning you have already prepaid for on-site summer camp or for afterschool tuition that has not been used due to the shelter-in-place, please register as usual at our registration portal.
When you get to check out, please click the "PAY AT LEARNING BEE" option. We will deduct the amount you are using now from the credit that you have, and send you a receipt or invoice for the balance.
REGISTER FOR WINTER 2021 PROGRAMS HERE
Referral Bonus!
Any brand new students being referred by an existing Learning Bee family will be given a $50 credit when the student enrolled for service of $350 and more. 
Refund and Cancellation Policy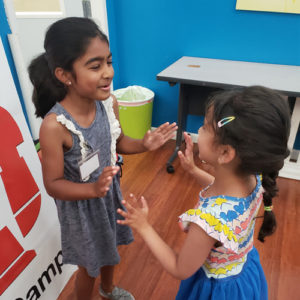 Refund and Cancellation Policy
Before March 1, 2021: Credit for services at a future date. 
March 5 and on: No refunds/credits given.
No refunds are given for missed classes for any reason unless initiated by Learning Bee.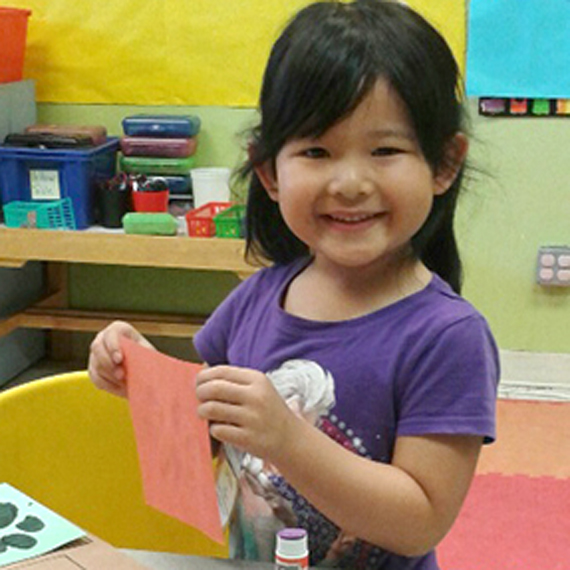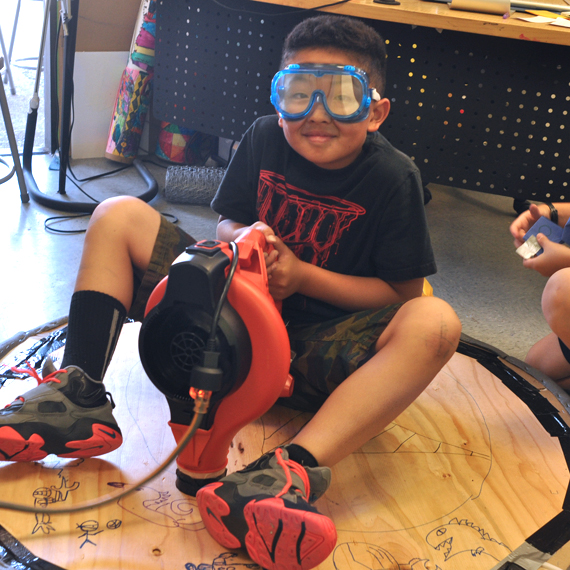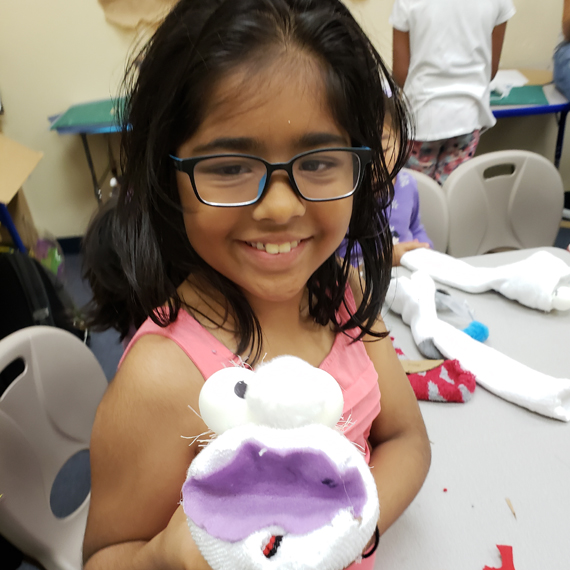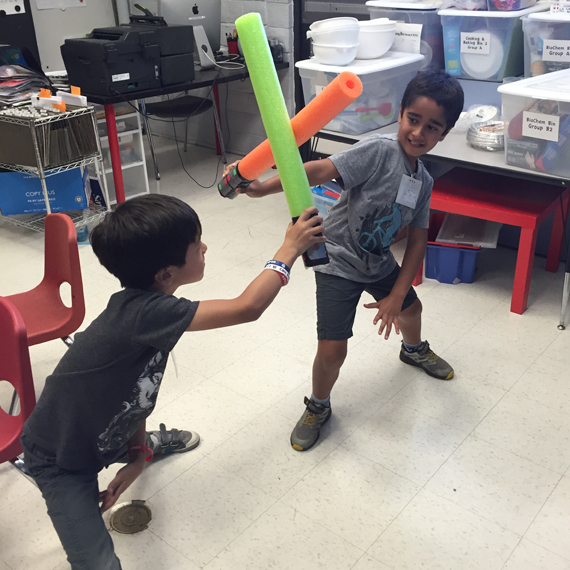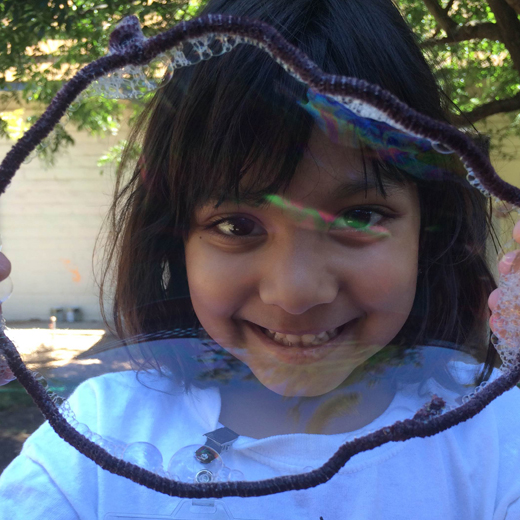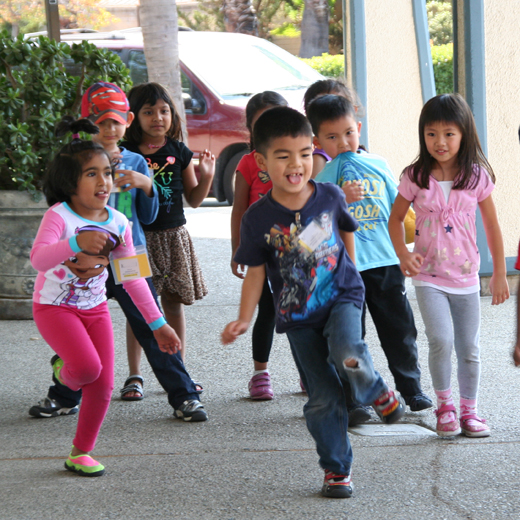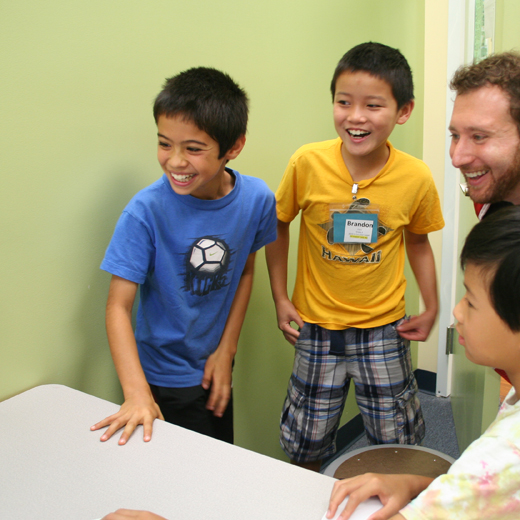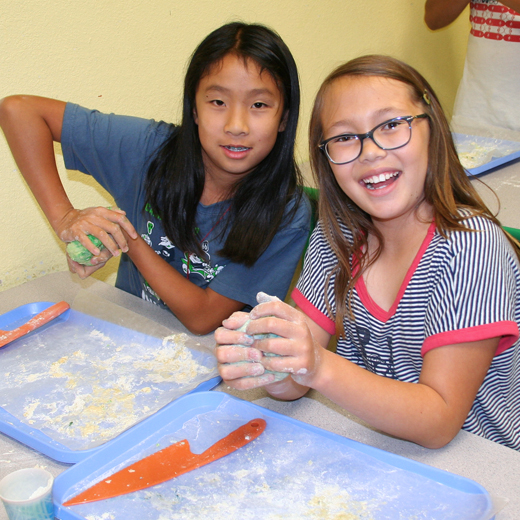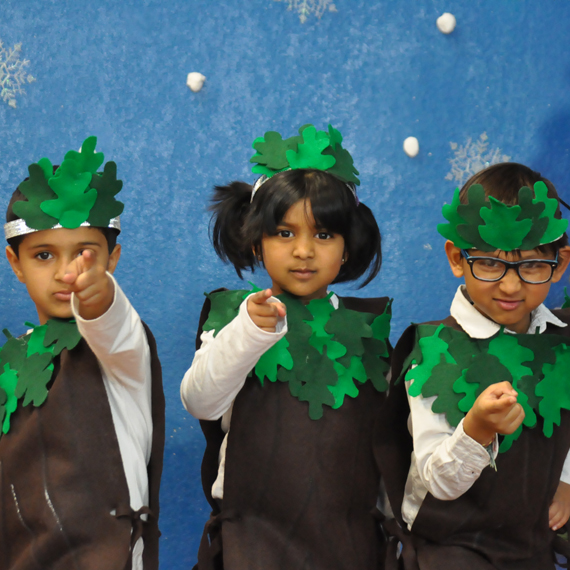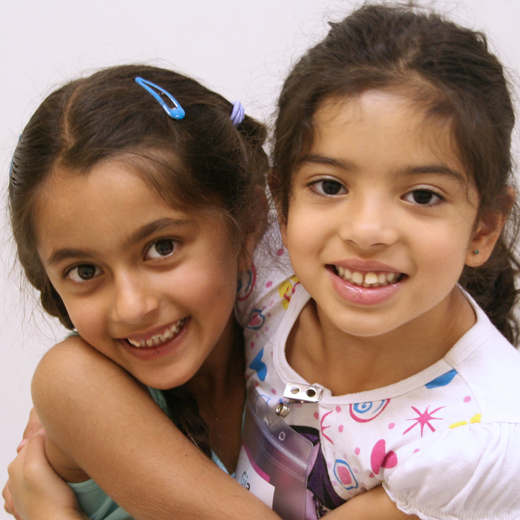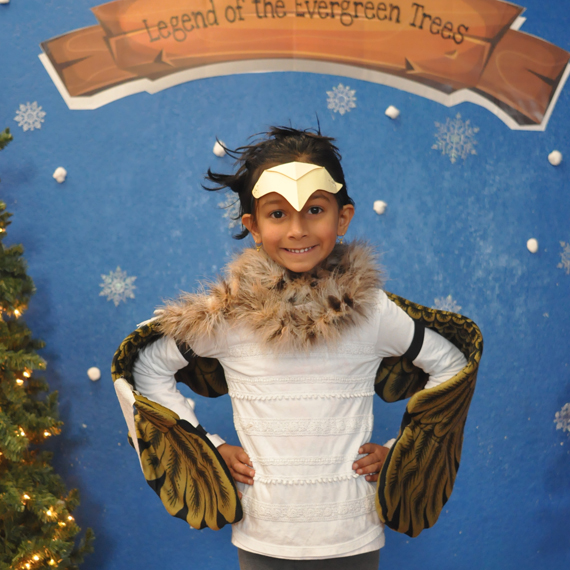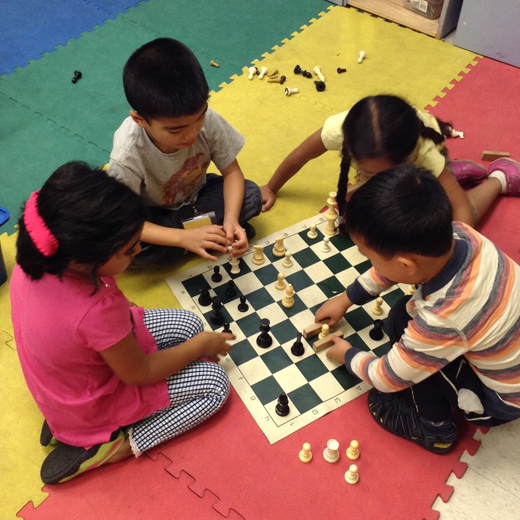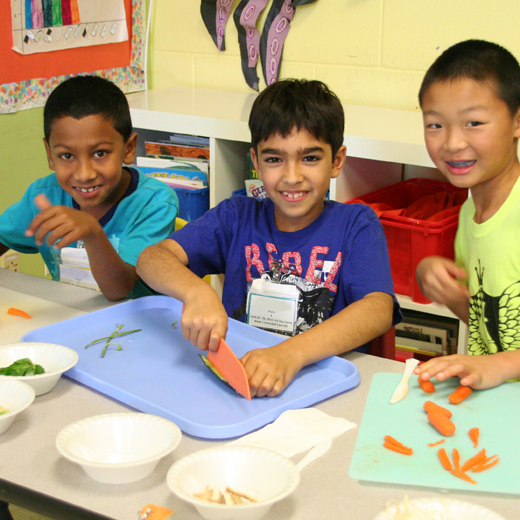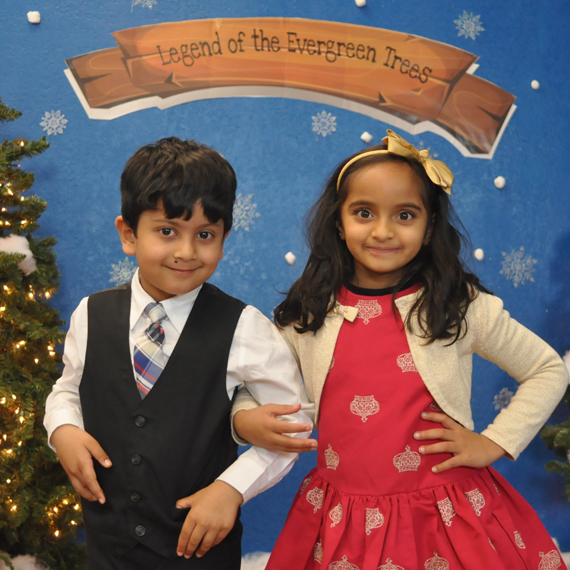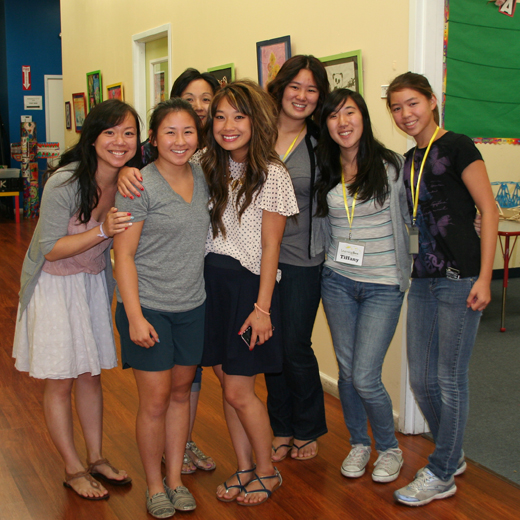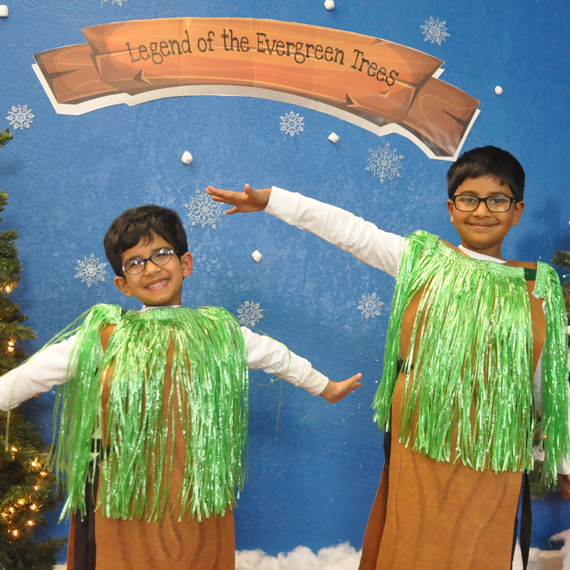 LEARNING BEE LEARNING CENTER
39977 Mission Blvd
Fremont, CA 94539
510.226.8408
info@learningbeelearningcenter.com