Humanitarians in the Hive
Dear Families,
UPDATE February 26, 2018: We had nice support during Open House and have surpassed 50% of our goal.  We are at $2825 raised!

January 18, 2018: We have raised $2420 and are almost at 50% of our goal!  Thank you to everyone! We have updated our slideshow below to highlight the families who have supported us in our venture wearing their apparel. We encourage other families to take photos as well and submit them to us. We'd love to add you to our slideshow.
January 8, 2018: We made our first donation of $1200 at the end of the year thanks to you! We are at 25% of our goal! Please keep wearing the apparel and ordering using the form below. We will take orders until the end of February
December 15, 2017: Over the past week, you have probably seen many of our staff sporting the beautiful Humanitarian T-shirts and hoodie sweatshirts designed in-house at Learning Bee. We are hoping you would like to join us in supporting a worthy cause.  (Order form below)
It has always been our endeavor to cultivate compassion among our team and student body here at Learning Bee. For this school year, we will be doing what we can to lend a hand to the recovery process in hopes of bringing normalcy back to Puerto Rico via monetary donations to the Red Cross Puerto Rico Relief Program.
About Our Fundraiser
100% of the proceeds from the sale of this apparel is going straight to the Red Cross Puerto Rico Relief Program. This apparel will make an ideal gift that carries the message of giving to those in need this holiday season and beyond. Please help us to spread the word on this initiative and promote the sales of this T-shirt to your family, friends, neighbors and colleagues. (flyer attached)

The first batch of orders have been received and have been 95% delivered. The next batch will be ordered after the new year.  It is our goal to reach at least 200 shirts sale by March 1, 2018!  We have presented this shirt to the Mayor of Fremont, Mrs. Lily Mei, to invite her and our community to join this initiative.
Our Passion
Learning Bee is championing this cause by covering the entire cost on the printing of each shirt.  With your entire donation going to the Red Cross, you are getting your shirt for free.  We will be disclosing the donation progress continuously at our facility as well as our website to make this a successful campaign.
ORDER NOW USING THE FORM BELOW.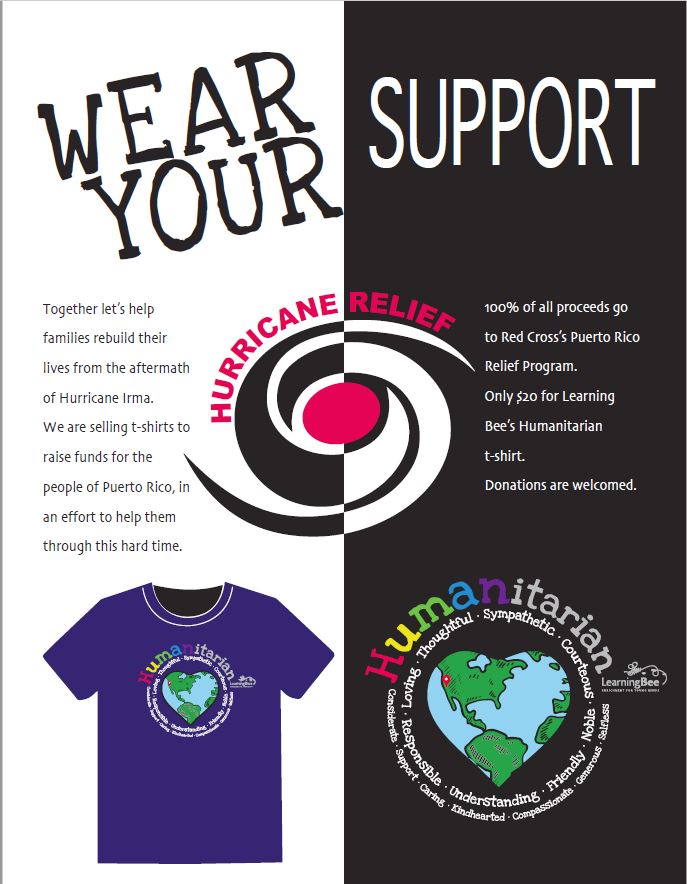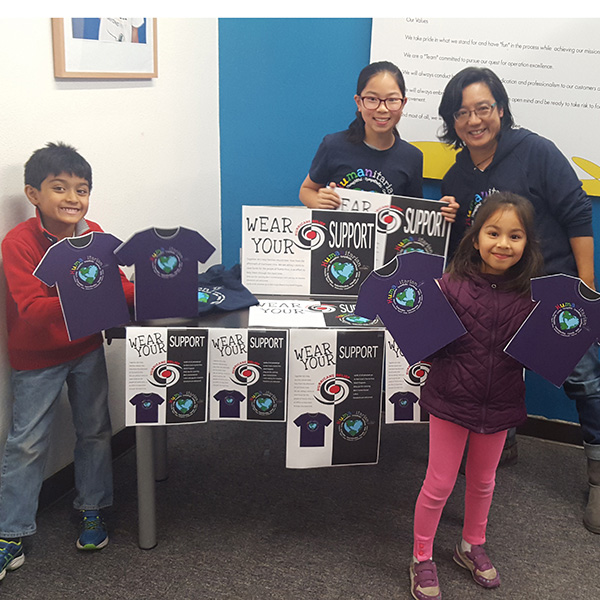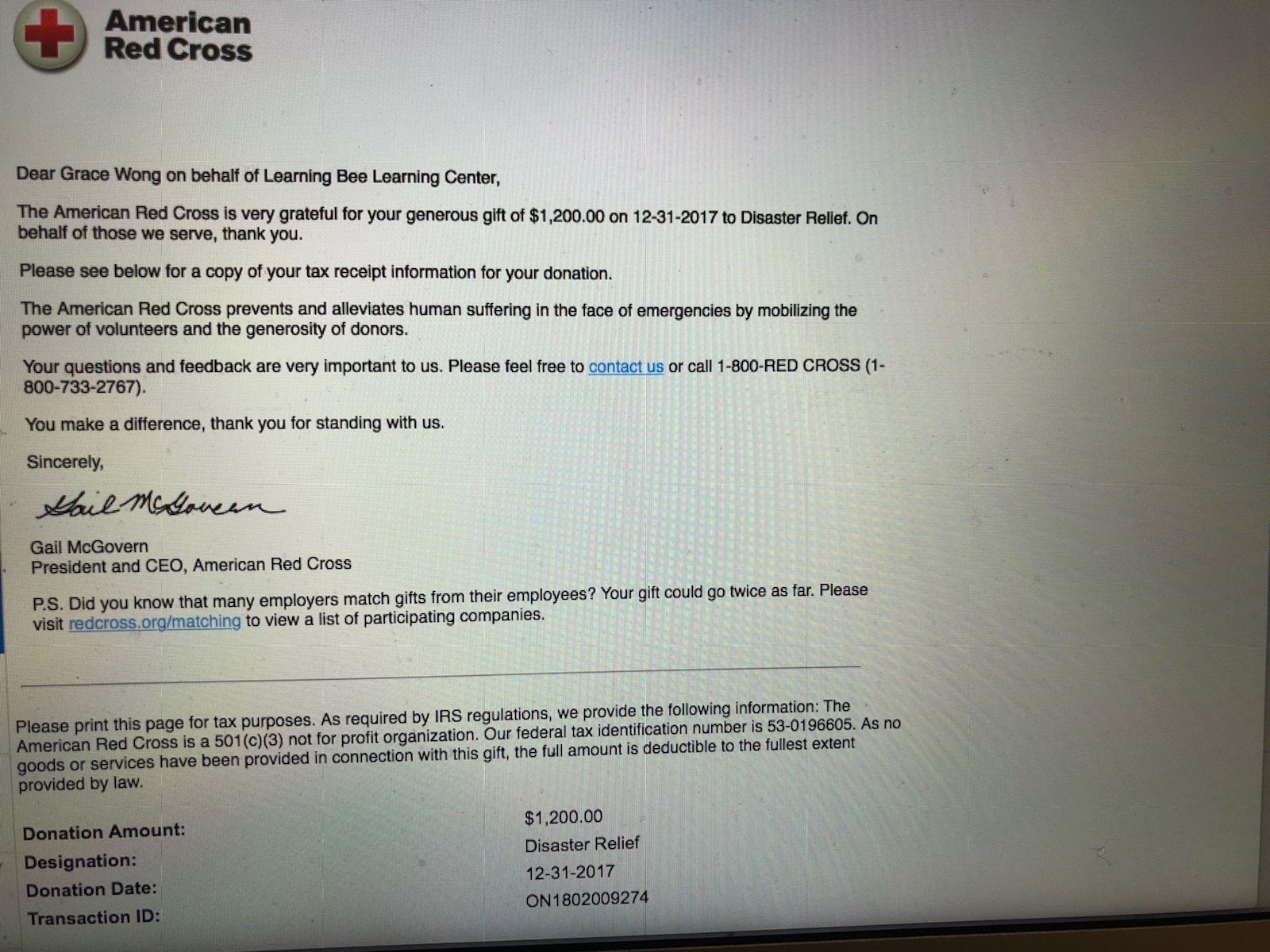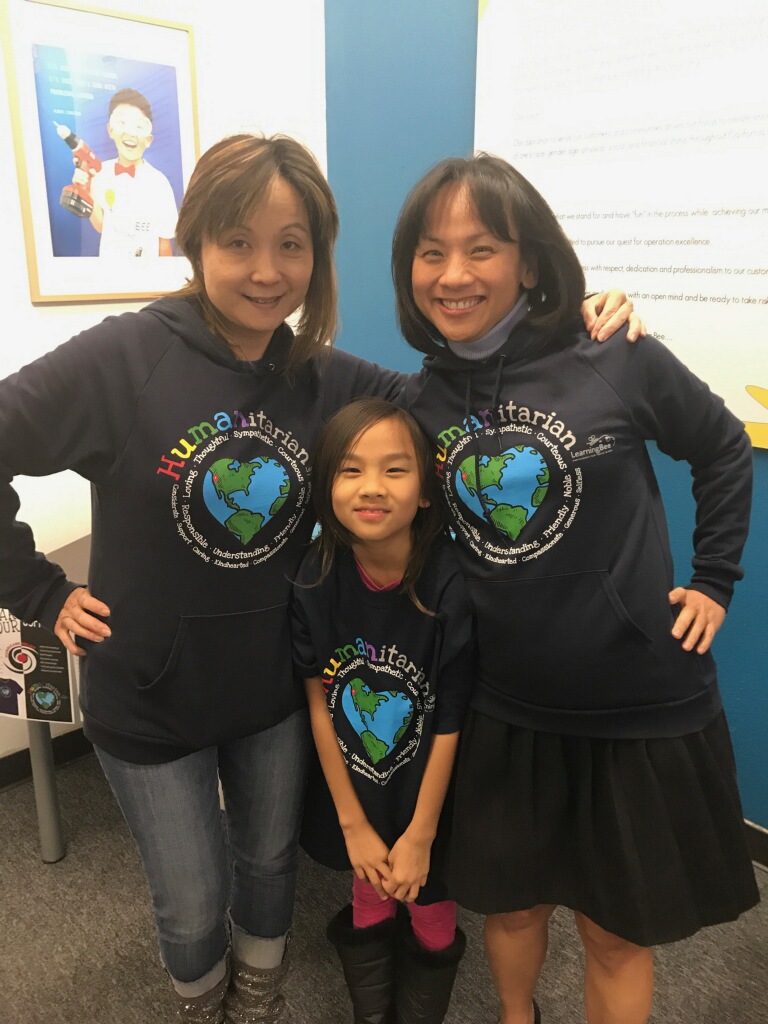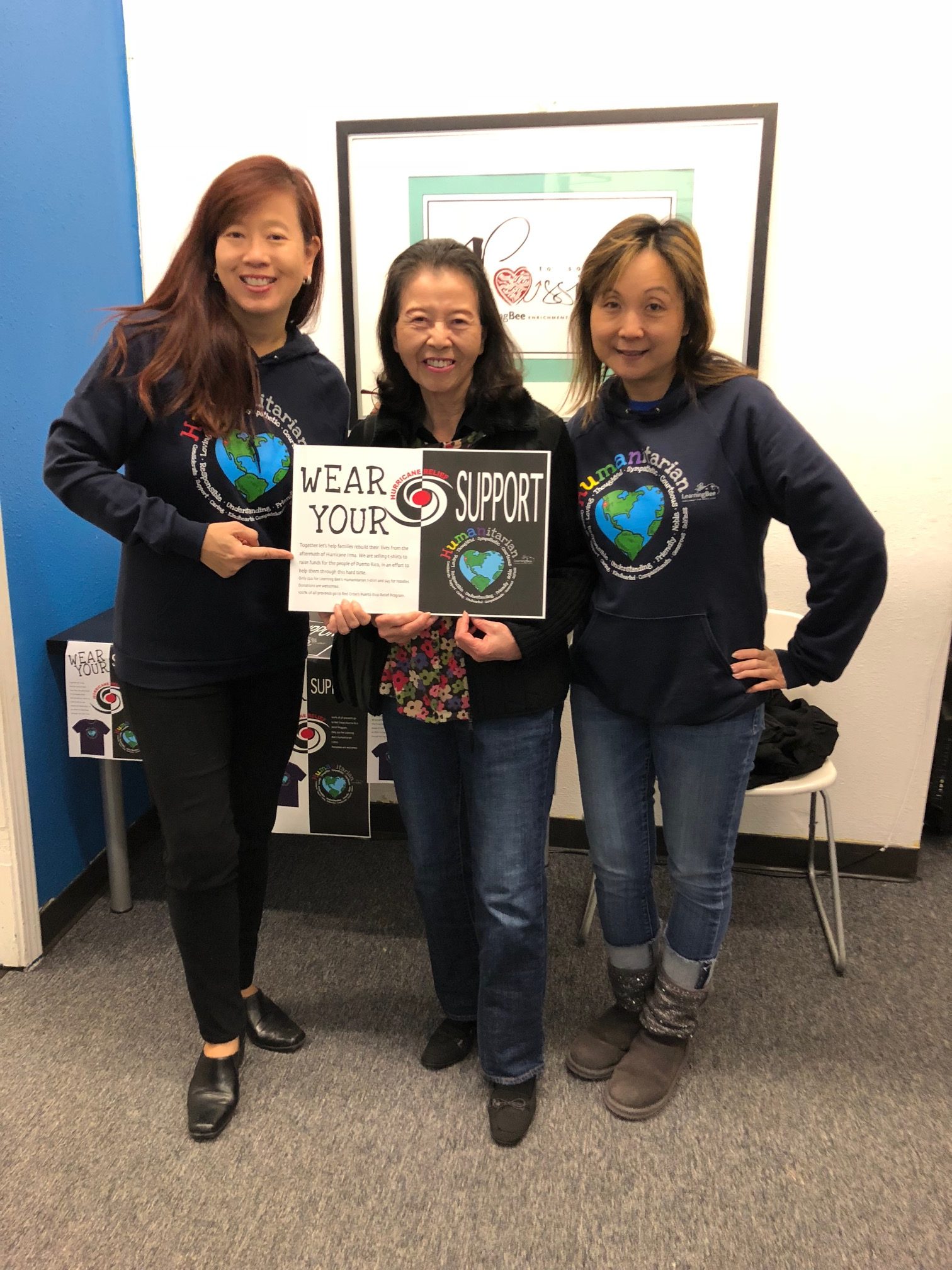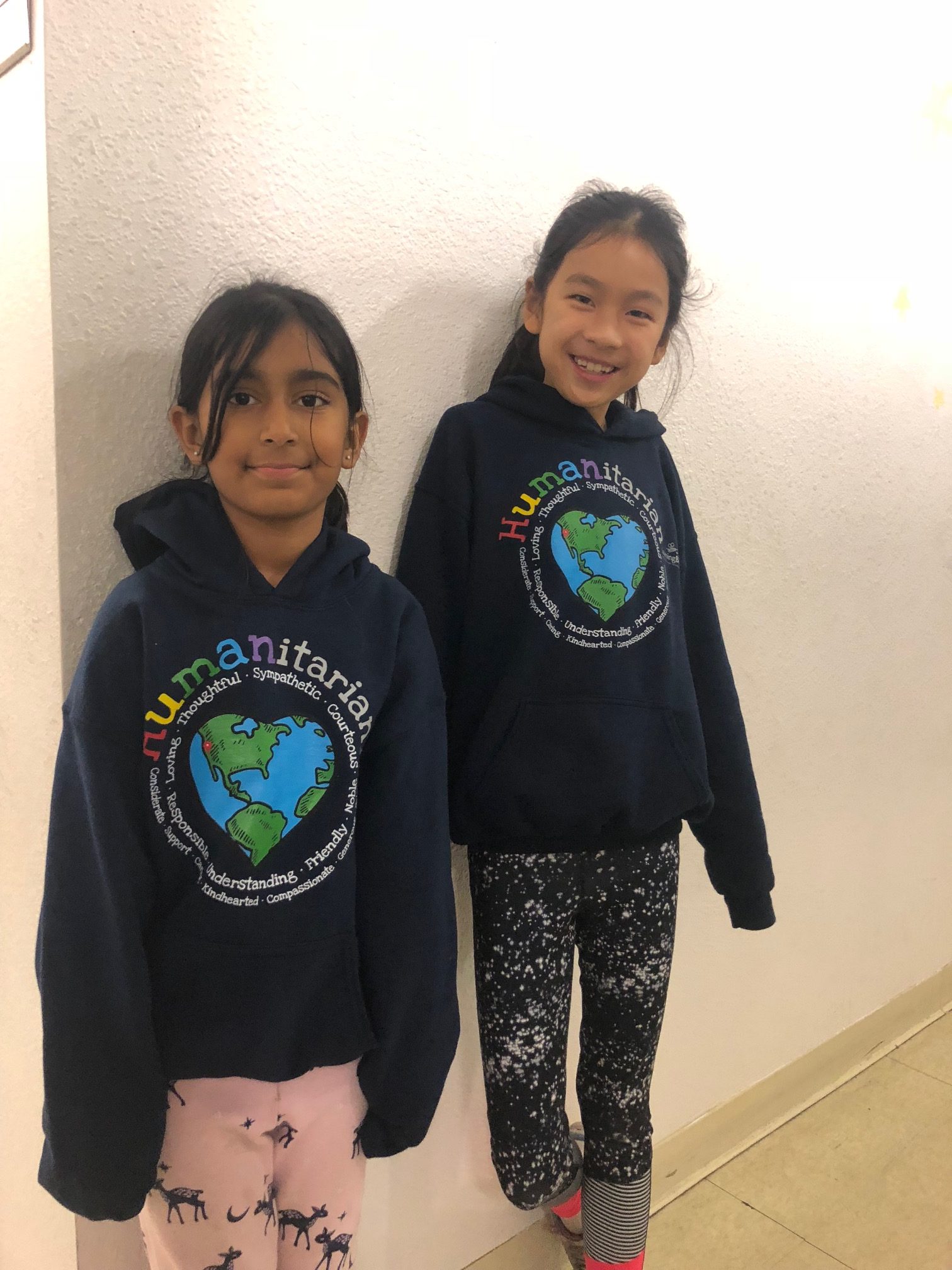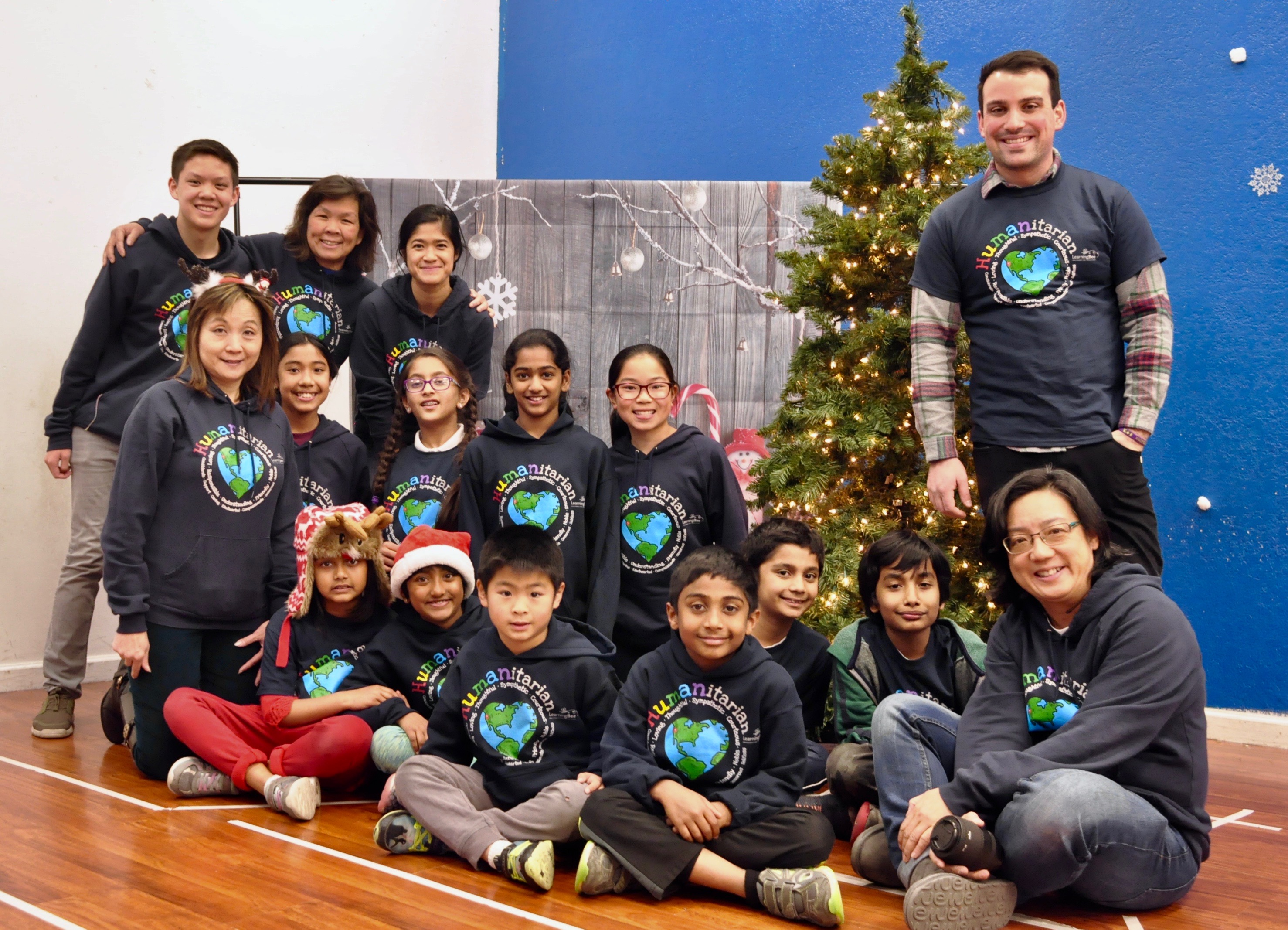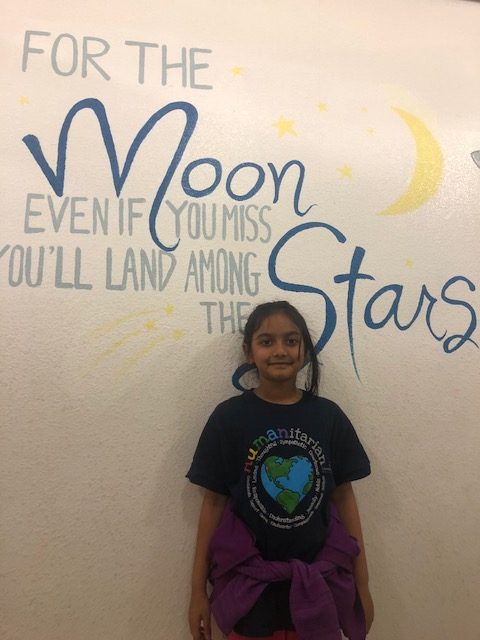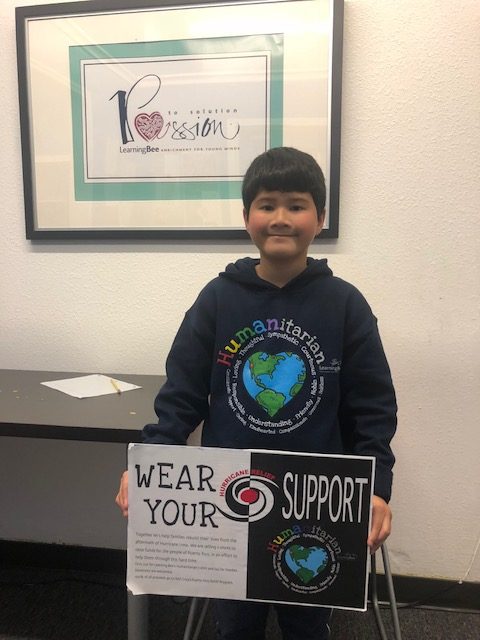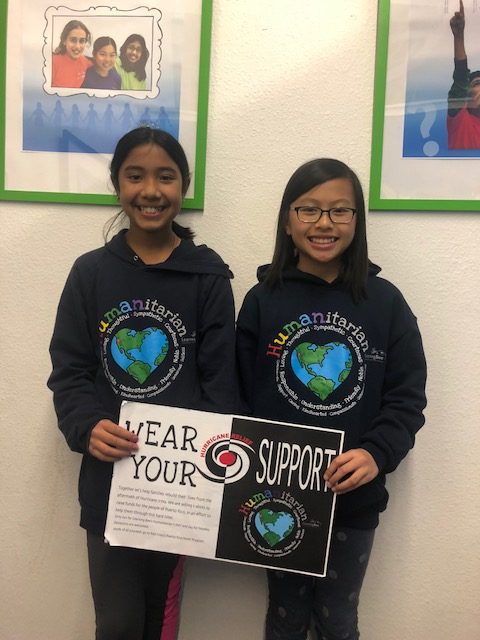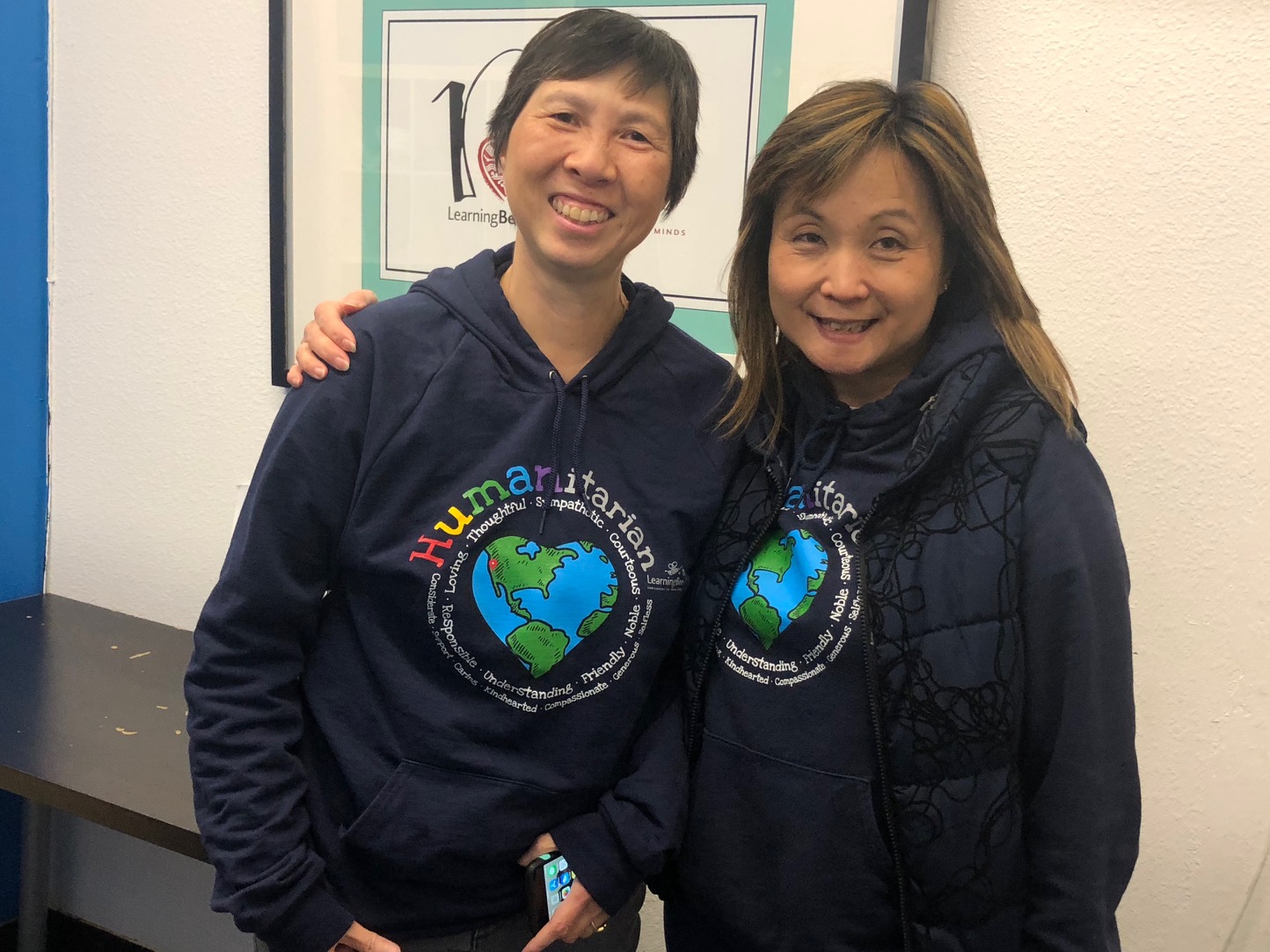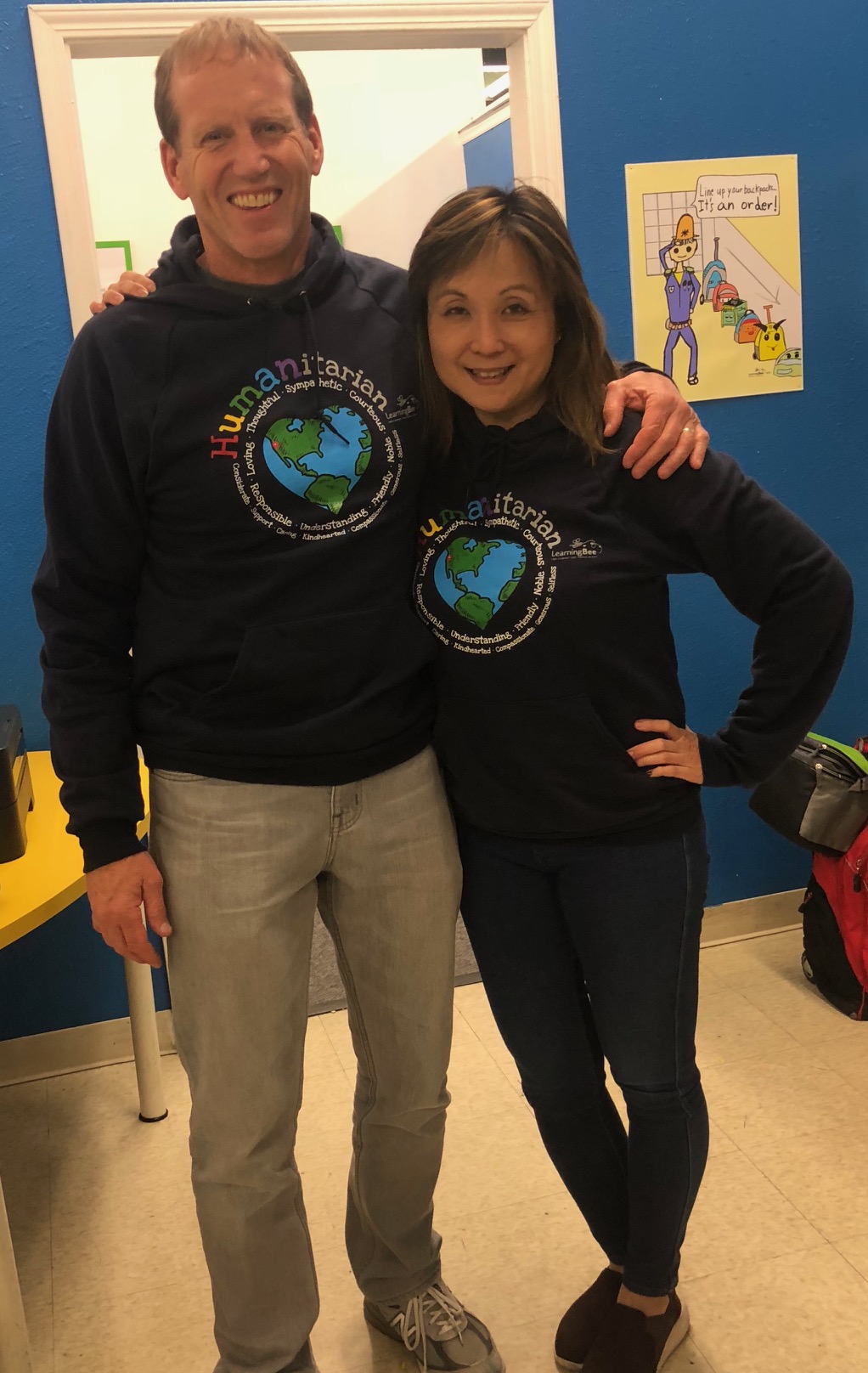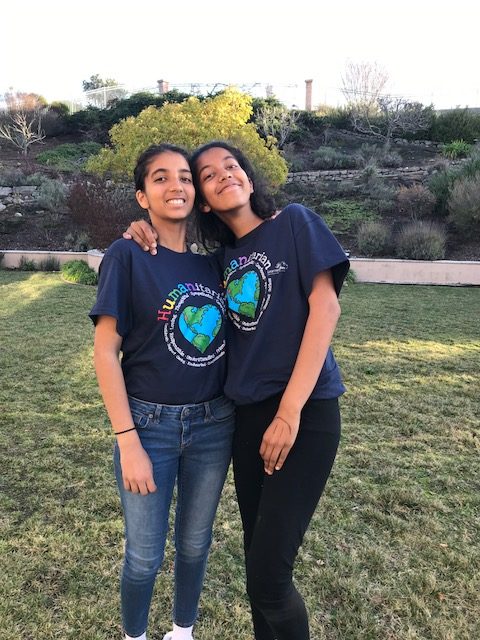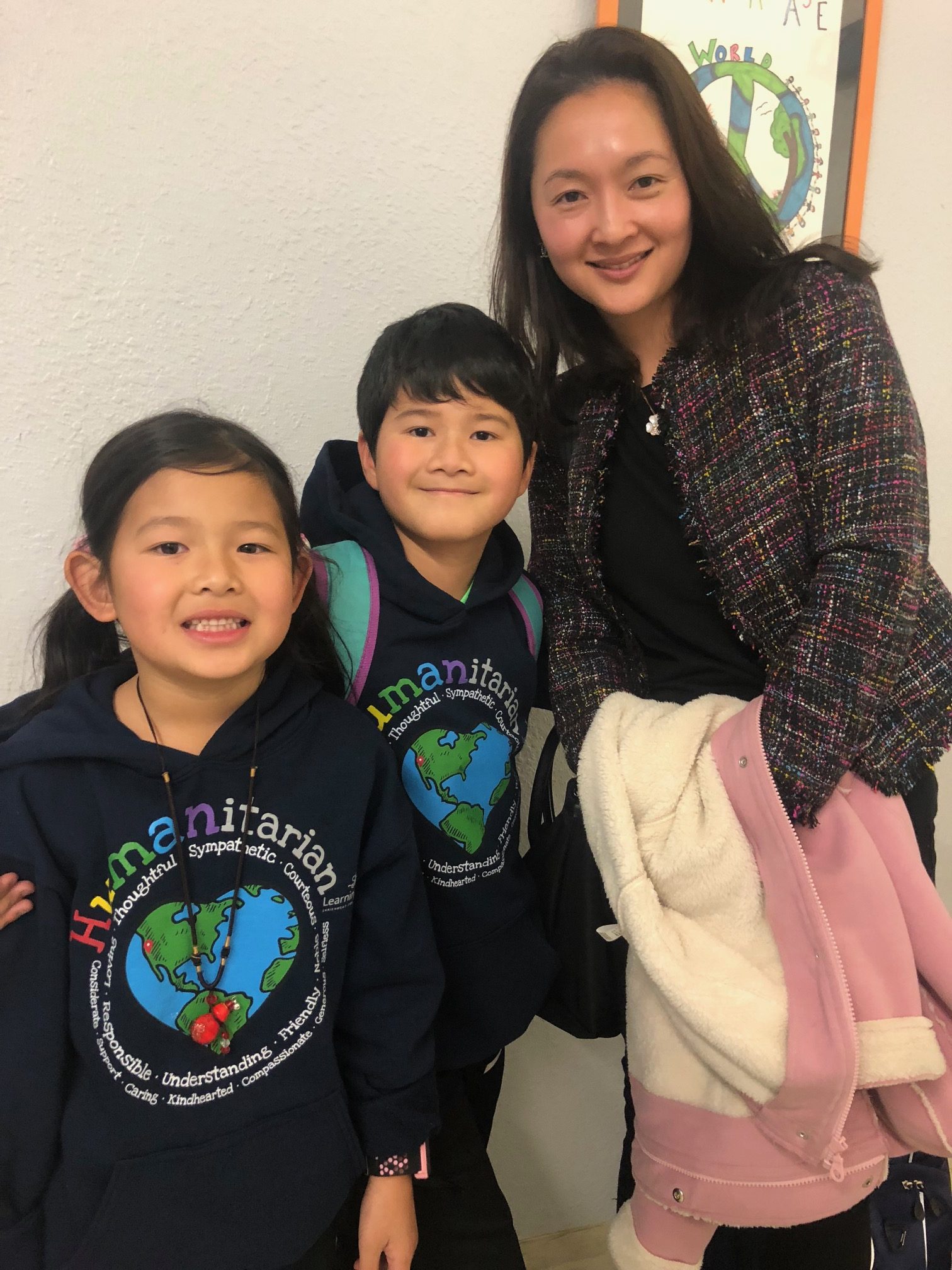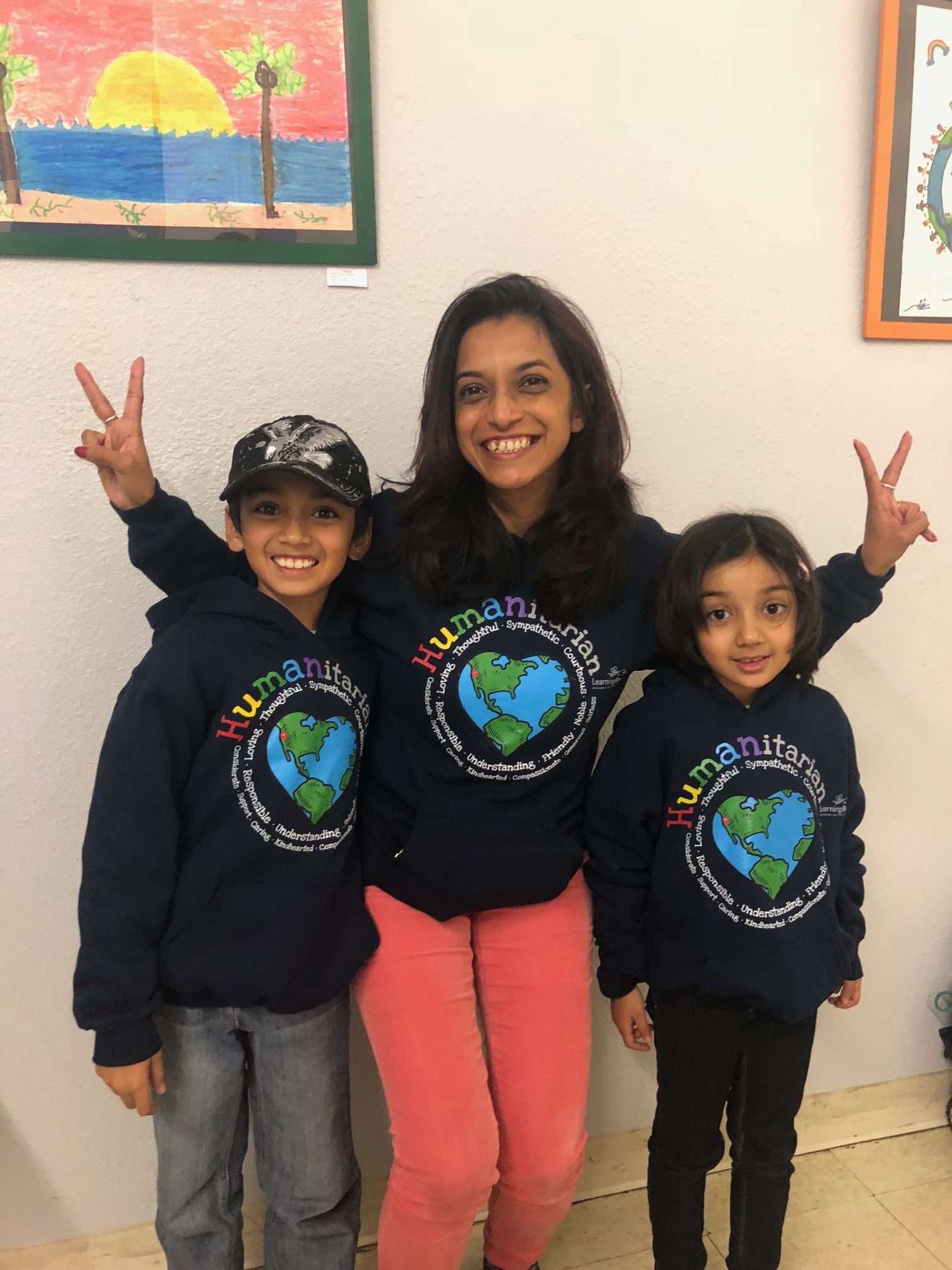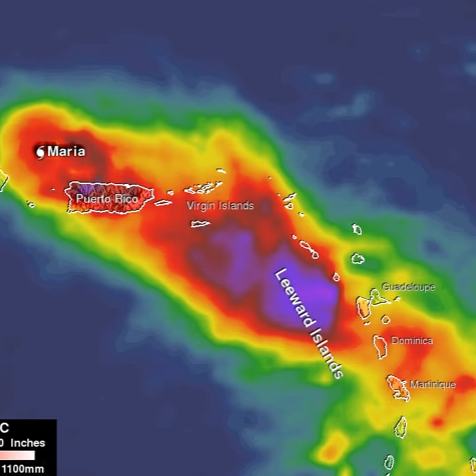 About Puerto Rico
It has been over two months since Puerto Rico was hit by Hurricane Maria. A vast majority of the island remains without power or access to clean water.  The death toll from the storm and the unaccounted casualties resulting from the lack of sustainable infrastructure is still on the rise. The unprecedented catastrophe of Hurricane Maria has wiped out infrastructure over a large swath of land.  Residents in remote areas are stranded with shrinking supplies and only a fraction of hospitals left standing are running on generator with limited fuel at times. This is a humanitarian disaster involving 3.4 million U.S. citizens.  With each passing days, the slow recovery of the island's infrastructure is posting an imminent threat to millions of displaced residents on the island.