When will Summer Camp Happen?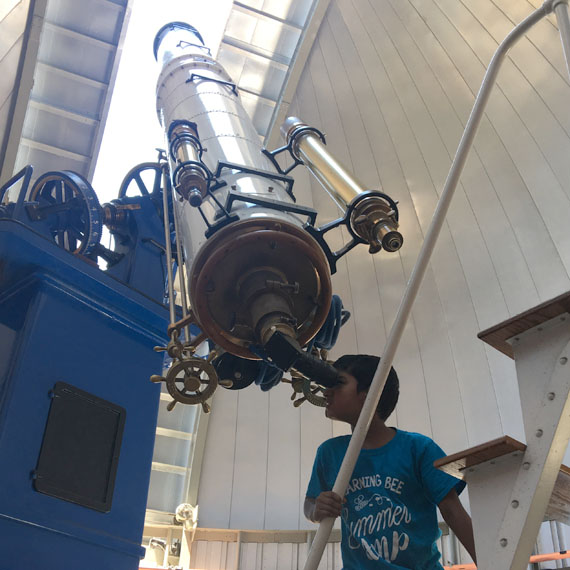 CAMP DATES:

Entering First to Fourth Graders: We are open all eight weeks of camp for you!
Entering Fifth and Sixth Graders: We will have camp for our oldest campers only on weeks 2, 4, 6 and 8. (all the field trip weeks)
Entering Kindergarteners: We will have kindergarten camp weeks 7 and 8 only.
We will be closed the week of July 4th and the week before school starts again in August.
Week 1: June 18 – 22, 2018 (Grades 1 – 4)
Week 2: June 25 – 29, 2018 (Grades 1 – 6) *
No Camp July 2 – 6, 2018
Week 3: July 9 – 13, 2018 (Grades 1 – 4)
Week 4: July 16 – 20, 2018 (Grades 1 – 6) *
Week 5: July 23 – 27, 2018 (Grades 1 – 4)
Week 6: July 30 – August 3, 2018 (Grades 1 – 6) *
Week 7: August 6 – 10, 2018 (Grades K – 4)
Week 8: August 13 – 17, 2018 (Grades K – 6) *
No Camp August 20 – 24, 2018. FUSD Fall Semester starts August 29, 2018.
* denotes field trip week
CAMP HOURS
Drop Off begins at 8:00am. Camp Program begins at 9:00am promptly.
Program ends at 4:00pm. Extended Care is available between 4:00pm and 6:00pm.
How do I Register?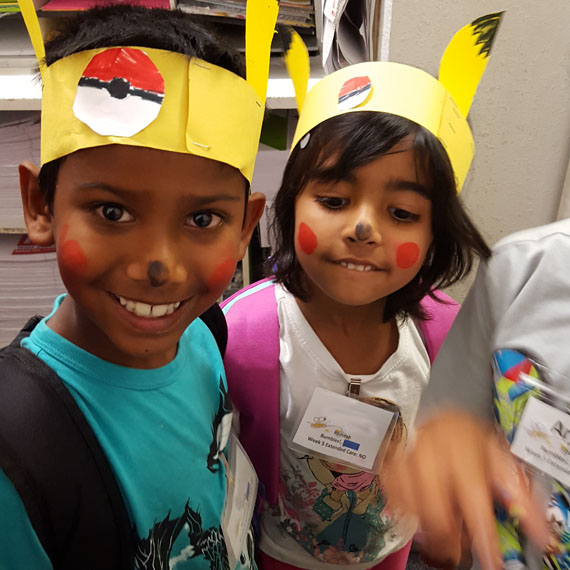 SUMMER CAMP REGISTRATION starts Monday February 12, 2018 for New Students.
Register online using our Parent Portal before March 31, 2018 and receive a $50 per week early bird discount off the regular rate of $395 per week!
Multiweek Discount: Sign up for all 8 weeks of summer camp for $2600! That's only $325 per week of camp!
Those interested in signing up for camp on-site on Monday mornings should first email info@4learningbee.com to make sure there is space available first. (Preferably the week before)
Not sure when you want to come? Register now, and change your weeks anytime before June 1, 2018. As long as there is space to switch you can switch with no fees. After June 1, there will be a $15 fee to switch camp weeks.
Extended care may be purchased at any time at a rate of $14 per day or $70 per week.
Extra fees for bus and admission will be collected for field trip weeks.
What is camp like?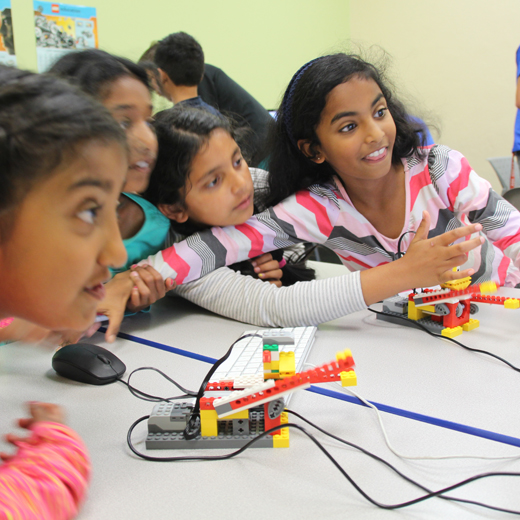 WHAT IS SUMMER CAMP LIKE?
Parents may drop off at 39995 Mission Blvd, Fremont, CA as early as 8am. Our camp officially starts at 9am with Camp Opening Ceremonies in the Auditorium. Our Camp Counselors will get everyone singing, chanting, and playing games. By 9:30 we split off into small groups and start our activities for the day. Camp ends with Campfire and recapping in the auditorium. Regular campers leave at 4pm, and we have extended care available until 6pm for those who wish to stay longer. Extended care may be purchased on a daily or weekly basis on the day needed.
For Grades 1 – 4, our camp day will consist of 4 one-hour blocks of activities with a small break in between. Fifth and sixth graders will have 3 blocks, one of which will be two hours long. Each week of Summer Camp will have a theme (described below) and will consist of numerous single and multiday activities that will surely keep your campers challenged and delighted.
For Grades 5 – 6, we will typically have 3 blocks of activities, one of which is 2 hours long (with a break in between) to get our older campers really involved in a project.
For Entering Kindergartners, we will be holding 2 weeks of Kindergarten camp between August 6 to August 17. We encourage all kindergarteners entering our program in Fall 2018 to come to at least one week of camp so that they can familiarize themselves with our staff and facilities before the school year starts.  That way, on the first day of school, only their home school and homeroom teacher is new, and they will already know us.
For more information about how to prepare for summer camp, see the bottom of this page.
Camp Themes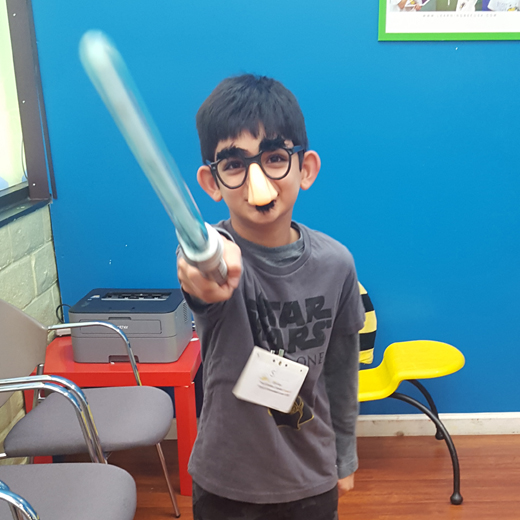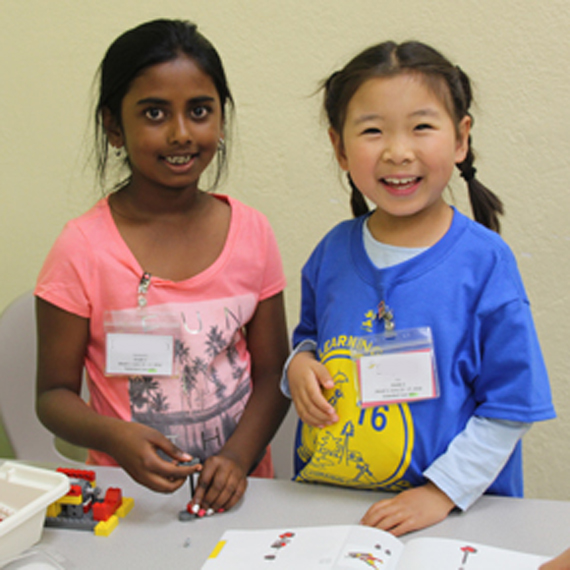 2018 CAMP THEMES
* Denotes Field Trip Weeks
Week 1: SummerWeen! (June 18 - 22, 2018)
Celebrate Halloween with us all week long with a summer twist. Create skeletons, construct costumes, experiment with creepy slime, design video games, and bake up a variety of spooktasticly delicious summer treats!
G1-2: Arts and Crafts, Cooking, Science, Costume Making, Tech Tinkering with Makey Makeys
G3-4: Arts and Crafts, Cooking, Science, Costume Making, Tech Tinker: DIY Frankenhead
G5-6: No Camp this week
Week 2: Supercamp Challenge! (June 25 - 29, 2018) *
Relays, races, teamwork, and friendly competition are just a few of the things that make up our Supercamp Challenge week. Age groups will work together to score points during every activity to see which of them will win the week! Campers will compete in trivia matches, hula-hoop and card relays, scavenger hunts, cooking contests, builders challenges, and are guaranteed to have a thrilling time of Olympic proportions.
G1-6: Team Building, Builder's Challenge, Cooking, Arts and Crafts and numerous individual and group challenges. Each age group will participate in similar activities but at varying levels of difficulty.
* Field Trip Week!
Week 3: Imagineers! (July 9 - 13, 2018)
Combine imagination, creativity and technology to create unforgettable experiences reminiscent of the world's most famous Imagineer, Walt Disney. Create animation in many different forms and discover the Magic that inspired him. Help us rescue our heros and heroines from misadventures using your ingenuity in Lego Robotics!
G1-2: Animation, Be an Illustrator, Cooking, Lego Robotics
G3-4: Lego Robotics, Animation, Digital Imaging, Cooking
G5-6: No Camp this week
Week 4: Adventures on the High Seas (July 16 - 20, 2018) *
Aaarrrr mateys! Take to the seas on a swashbuckling adventure! Dive into a variety of sea-faring activities from knot tying to ship building and racing. Navigational skills will be key as each group unlocks pieces to a map leading to their hidden pirate treasure.
G1-2: Builders Challenge, Arts and Crafts, Cooking, Map Reading, Knot Skills
G3-4: Arts and Crafts, Cooking, Builders Challenge, Toy Making
G5-6: Builder's Challenge, Arts and Crafts, Tech Tinker
*Field Trip Week!
Week 5: Galactic Time Warp (July 23 - 27, 2018)
The galaxy is under seige and we need you to join us and save the universe! Attend Galactic Officer Training this week to acquire the physical, tactical and navigational skills needed to advance to the next rank, from Cadets to Lieutenents to Commanders and finally, Captains.
G1-2: Builder's Challenge, Cooking, Science Projects
G3-4: Bristle Bot Battles, Cooking, Chemistry, Builder Projects
G5-6: No Camp this week
Week 6: Fantasy Quest (July 30 - August 3, 2018)*
Unleash your Inner Warrior in a Fantasy Quest designed around camaraderie and adventure. Enter into a world where magic is commonplace and creatures of myth and legend are brought to life. Role play characters that exist in this world, design costumes, defeat foes, and save this fantasy world through various enchanting activites.
G1-2: Arts and Crafts, Cooking, Circuitry
G3-4: Arts and Crafts, Science Experiments (some edible!), Digital Imaging
G5-6: Costume Making, Tech Tinker, Escape Room Challenge
* Field Trip Week!
Week 7: Animal Planet (August 6 - 10, 2018)
Embark on an adventure safari that takes you through the animal kingdom. Get ready to roar creating four legged friends of the Serengeti. Make your own creatures of the Coral Reef, and participate in culinary archaeology that bakes up dinosaur fossil cookies. Part of the week will include projects to serve the local animal shelters. We will be definitely be meeting some animal friends up close and personal this week!
All Groups: Service Project for Local Animal Shelter
Kindergarteners: Multisubject Camp
G1-2: Art and Crafts, Cooking, Lego Robotics
G3-4: Arts and Crafts, Cooking, Builder's Challenge
G5-6: No Camp this week
Week 8: California Road Trip (August 13 - 17, 2018) *
Road Trip! Navigate the Golden States' most iconic destinations, recreate landmarks, relive adventure, and cook up some of California's most famous treats! Travel with us all over the state as we discover the intrigue that brought the settlers to the West!
Kindergarteners: Multisubject Camp
G1-2: Arts and Crafts, Cooking, Lego Robotics, Builder's Challenge
G3-4: Weeklong Art Project, Lego Robotics, Cooking
G5-6: Builder's Challenge, Cooking Local CA Foods
*Field Trip Week for G1 – G6 (not for kindergarteners)
Field Trips!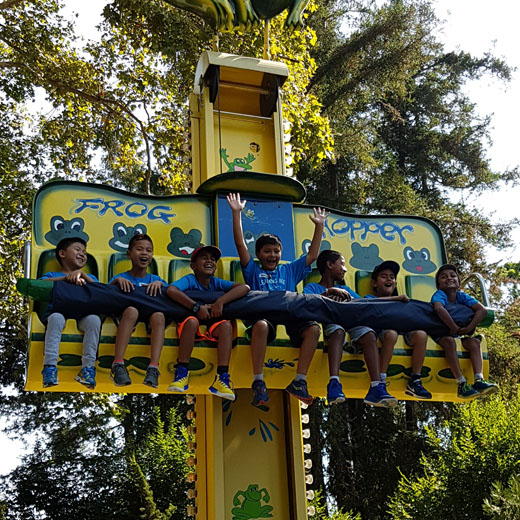 FIELD TRIPS:
Locations will be announced once we have made all the reservations, but please ask us if you are curious! There will be an added bus and admission fee for field trips to be collected the week of the camp.
Field Trip Destinations)
Week 2 (Wed, June 27) – Alameda County Fair
Week 4 (Thurs, July 18) – Alameda Crab Cove
Week 6 (Wed, August 1) – CuriOdyssey
Week 8 (Wed, August 15) – Oakland Museum of California
Please note that on field trip days all of our counselors come with us on the field trip. Campers who do not join us on the field trip for whatever reason will need to find their own care for the day. We typically meet for field trips at 8:45am and start loading the bus by 9am.  We typically return by 4pm for dismissal.

Summer Camp Refund and Cancellation Policy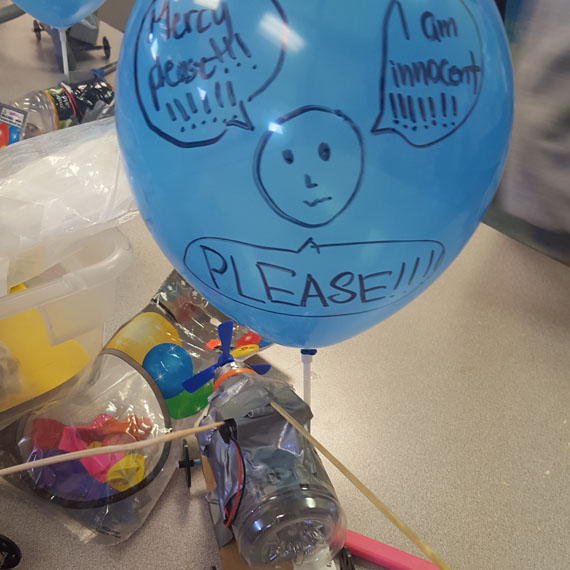 SICK LEAVE / ABSENCE POLICY
Parents should report student's absence by calling Learning Bee campus at 510.226.8408 no later than 9:30am daily.
Campers should stay home if he or she has a fever, is vomiting, or has any other contagious health conditions.
Campers who experiences fever, diarrhea, vomiting, pink-eye or any other suspected contagious illness will be separated from other camp participants and sent home by camp instructors upon notification to responsible parents.
No refund or credit will be issued for absence on scheduled dates due to any reasons.
REFUND AND CANCELLATION POLICY
Summer Camp Refunds will be processed in 15 business days upon receipt of cancellation request by email and will be calculated as follows:
Full refund minus $35/week on cancellation (between 2/10 and 3/31/2018)
75% refund minus $35/week on cancellation (between 4/1 and 5/27/2018)
50% refund minus $35/week on cancellation (after 5/27/2018, but more than 3 weeks before start of camp week to be cancelled)
No refunds will be given if notice of cancellation is given within 3 weeks of the start of camp.
How to Prepare for Summer Camp
Dress Code
All campers should wear comfortable clothes to our camp with CLOSED TOE SHOES (no flip flop or sandals allowed) for safety in sports activities. For girls, shorts must be worn underneath dresses.
Day Pack Items (Must have daily)
* All campers should have a backpack including lunch tote for all personal belongings (name tags must be visible).
* A brown-bag lunch (no warm-up will be provided) & 2 snacks (AM & PM). Bring utensils as well (spoons, forks).
* Parents please check that food items are put in secure and sealed container or in original packaging to avoid leakage or spillage.
* Bring in a re-usable water bottle.
* All entering Kindergartners must bring a change of clothes including under-garment & socks.
* PLEASE DO NOT GIVE LUNCH MONEY TO YOUR OLDER CAMPERS AS WE DO NOT HAVE STAFF AVAILABLE TO BUY LUNCH OFF CAMPUS FOR YOUR CHILD *
Daily Check-In Policy
Please use entrance to our campus at 39995 Mission Blvd. (right next to Lucky Supermarket)
* Parents must accompany students to our "Check In Station" located at the main entrance of our facility. No curbside drop off is allowed. Campers will be checked in daily by Camp Personnel. Our doors open for Morning Check-In at 8:00am.
* Early check-in students should bring a book or a quiet activity to do while waiting.
* Campers please check in on time daily. All morning programs start promptly by 9:00am. Late arrival simply creates interruption to class session and deters camper's full participation in our program.
* Campers who check in later than 9:45am may be asked to sit out from the 1st morning activity to minimize interruption to the class session. Parents please be mindful on this policy and encourage punctuality in your young children.
Daily Pick-Up Policy and Late Fees
* All campers will only be released to authorized individuals as stated on your official camp registration.
* Any special pickup arrangment must be made with notification to Learning Bee administrative staff at time of check-in.
* All Campers must be picked up at Learning Bee campus by 4:10pm. An Extended Care fee of $12 per day will be collected from the parents who pick up after 4:10pm.
* Extended Care Service may be pre-purchased on a weekly basis ($60 per week), or arranged with our staff on a daily basis ($12 per day).
* Learning Bee Campus closes offically at 6:00pm daily during the entire summer break. Campers who choose our Extended Care service (4:00 – 6:00pm) must be picked up by 6:00 pm sharp.
* Late pick up fee of $15 for the first 15 minutes after 6:00 pm and $1 per minute afterwards will be charged to the responsible parent.
* All campers must be signed out by Camp Personnel daily.
Field Trips
We will be sending out information and notification to parents regarding field trips on weeks 2, 4, 6, and 8.
An additional field trip fee will be collected from campers who are confirmed on the specific week(s) for which field trip is being scheduled.
Field trips are typically scheduled on Wednesdays of each designated week. On that day, Learning Bee will not be operating at its regular location. Students who opt out of field trips will need to find alternate arrangements.
Kindergarten campers will not participate in any field trips. They will stay at Learning Bee on all Wednesdays.
No refund will be issued on No Show/Absence for field trips or those who decline to participate in the scheduled field trip.
Alternate Extended Care on the Learning Bee Campus
Ms. Angela may offer MPM Math during our extended care hours from 4 – 5:30pm in the MPM room. Please visit her website for details.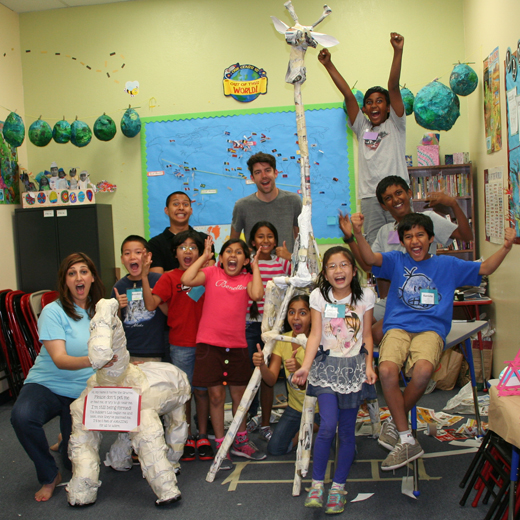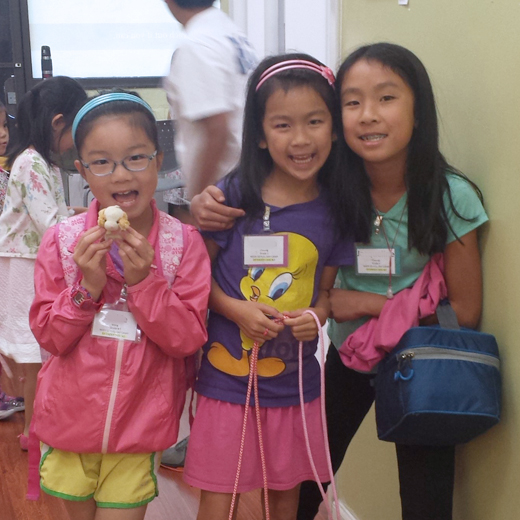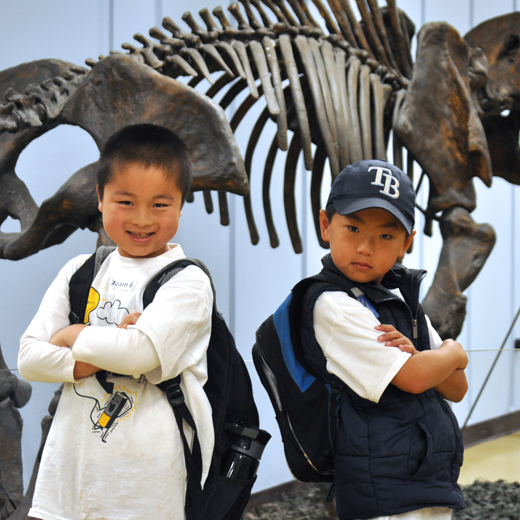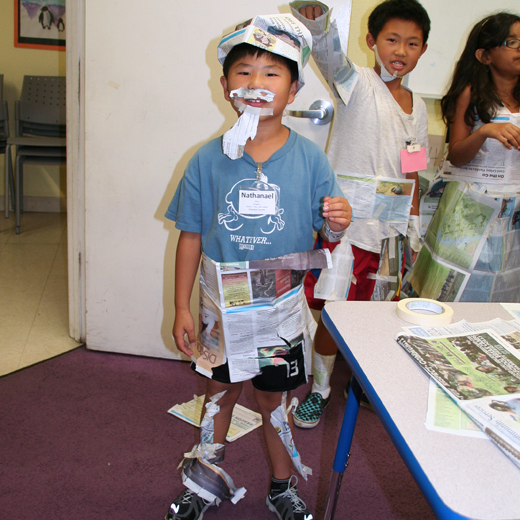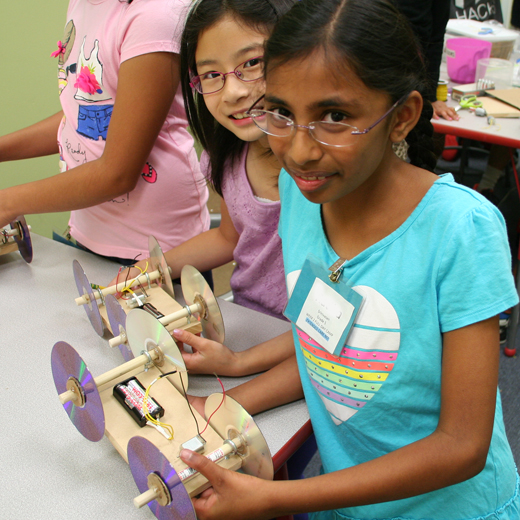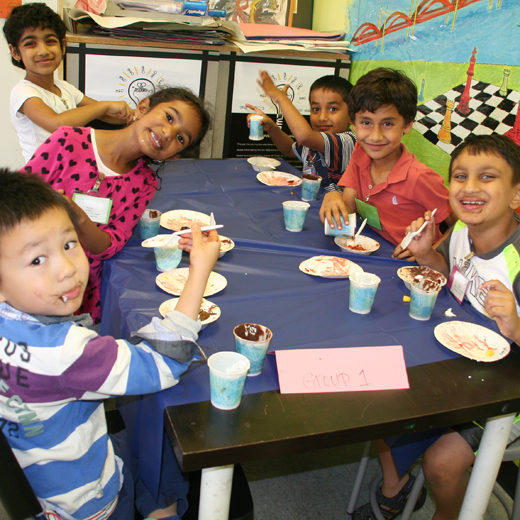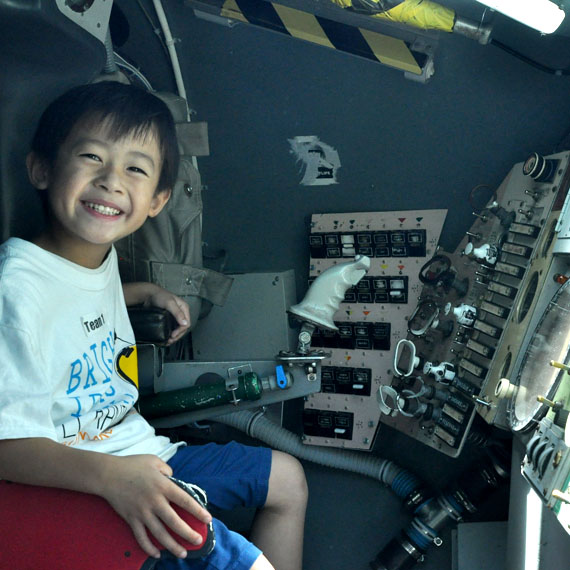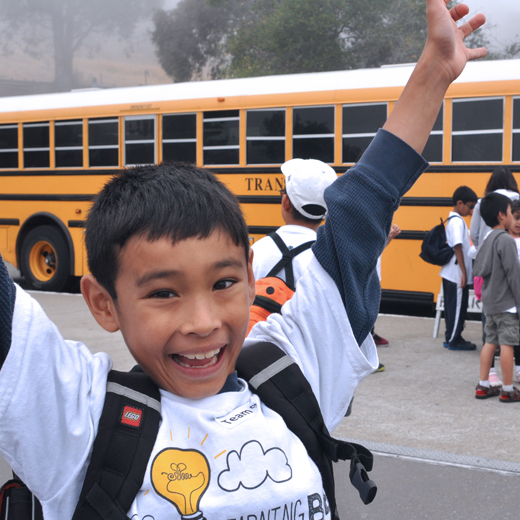 LEARNING BEE LEARNING CENTER
39977 Mission Blvd
Fremont, CA 94539
510.226.8408
info@learningbeelearningcenter.com