When will Summer Camp Happen?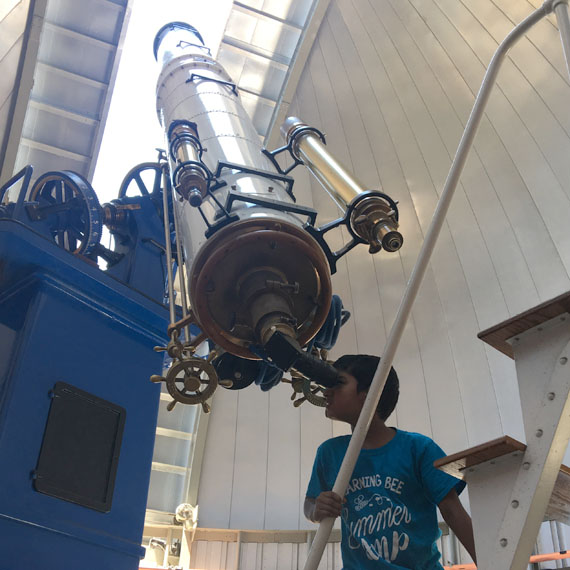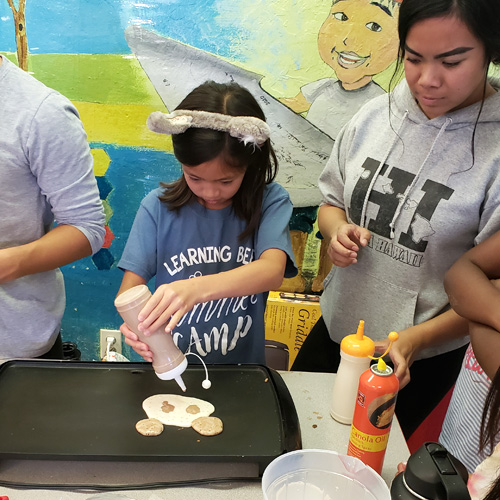 CAMP DATES:

Entering First to Fourth Graders: We are open all eight weeks of camp for you!
Entering Fifth and Sixth Graders: We will have camp for our oldest campers only on weeks 2, 4, 6 and 8. (all the field trip weeks)
Entering Kindergarteners: We will have kindergarten camp weeks 7 and 8 only.
We will be closed the week of July 4th and the week before school starts again in August.
Week 1: June 17 – 21, 2019 (Grades 1 – 4) ♦ MAKER CAMP!
Week 2: June 24 – 28, 2019 (Grades 1 – 6) ♥
No Camp July 1 – 5, 2019
Week 3: July 8 – 12, 2019 (Grades 1 – 4) ♦ MAKER CAMP!
Week 4: July 15 – 19, 2019 (Grades 1 – 6) ♥ MAKER CAMP!
Week 5: July 22 – 26, 2019 (Grades 1 – 4) ♦ MAKER CAMP!
Week 6: July 29 – August 2, 2019 (Grades 1 – 6) ♥
Week 7: August 5 – 9, 2019 (Grades K – 4) ♦
Week 8: August 12 – 16, 2019 (Grades K – 6) ♥
No Camp August 19 – 23, 2019. FUSD Fall Semester starts August 28, 2019.
♥ denotes field trip week – campers should arrive by 8:45am on Field Trip Days.
♦ denotes field day on Wednesday at Lake Elizabeth for that week – regular drop off and pick up at Lake Elizabeth Always Dream Playground. Extended Care pickup at Learning Bee.
Please note that Kindergarten Campers do not attend Field Days or Field Trips, but have their own daily outdoor time.
CAMP HOURS
Drop Off begins at 8:00am. Camp Program begins at 9:00am promptly.
Program ends at 4:00pm. Extended Care is available between 4:00pm and 6:00pm.
How do I Register?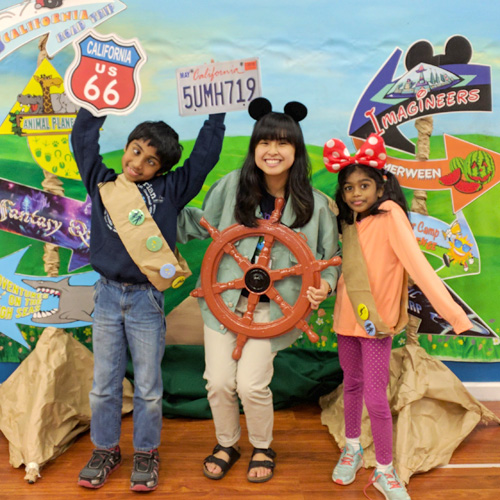 SUMMER CAMP REGISTRATION starts Monday February 11, 2019 at 9pm for New Students.
Register online using our Parent Portal before March 31, 2019 and receive a $50 per week early bird discount off the regular rate of $395 per week!
MULTIWEEK DISCOUNT!
Incoming First to Fourth Graders: Sign up for all 8 weeks of summer camp for $2600!
Incoming Fifth and Sixth Graders: Sign up for all 4 weeks of summer camp for $1300!
That's only $325 per week of camp!

Those interested in signing up for camp on-site on Monday mornings should first email info@4learningbee.com to make sure there is space available first. (Preferably the week before)
Not sure when you want to come? Register now, and change your weeks anytime before June 1, 2019. As long as there is space to switch you can switch with no fees. After June 1, there will be a $15 fee to switch camp weeks.
Extended care may be purchased at any time at a rate of $14 per day or $70 per week.
Extra fees for bus and admission will be collected for field trip weeks.
What is camp like?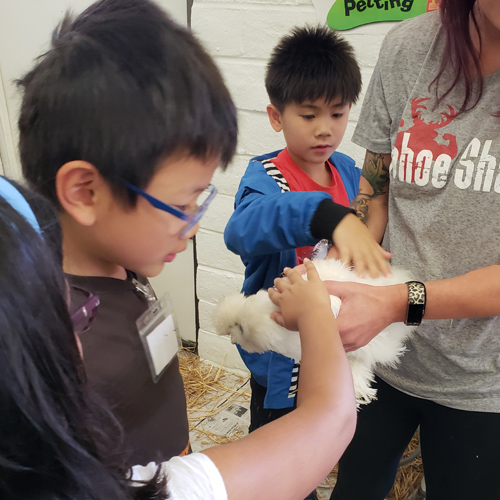 WHAT IS SUMMER CAMP LIKE?
Parents may drop off at 39995 Mission Blvd, Fremont, CA as early as 8am. Our camp officially starts at 9am with Camp Opening Ceremonies in the Auditorium. Our Camp Counselors will get everyone singing, chanting, and playing games. By 9:30 we split off into small groups and start our activities for the day. Camp ends with a Closing Campfire. Campers leave at 4pm, with an option for extended care available until 6pm. Extended care may be purchased on a daily or weekly basis.
For Grades 1 – 4, our camp day will consist of 4 one-hour blocks of activities with a small break in between.Each week of Summer Camp will have a theme (described below) and will consist of numerous single and multiday activities that will surely keep your campers challenged and delighted.
For Grades 5 – 6, we will typically have 3 blocks of activities, one of which is 2 hours long (with a break in between) to get our older campers involved and engaged.
For Entering Kindergartners, we will be holding 2 weeks of Kindergarten camp between August 5 to August 16. We encourage all kindergarteners entering our program in Fall 2019 to come to at least one week of camp so that they can familiarize themselves with our staff and facilities before the school year starts.  That way, on the first day of school, only their home school and homeroom teacher is new, and they will already know us.
For more information about how to prepare for summer camp, see the bottom of this page.
Camp Themes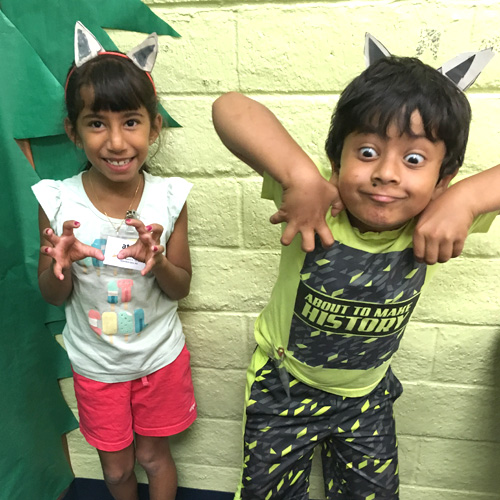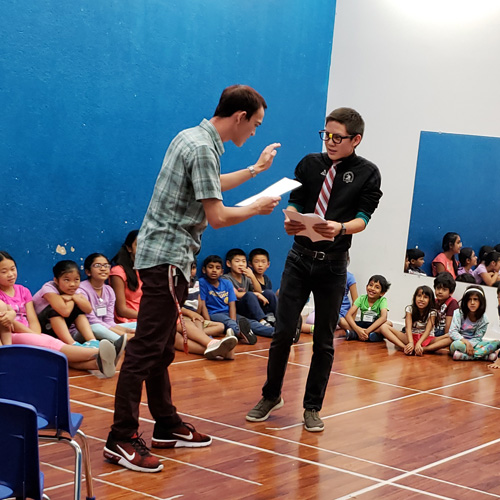 2019 CAMP THEMES
♥ Denotes Field Trip Weeks
Week 1: Detectives, Spies, and Snoops! (June 17 - 21, 2019) ♦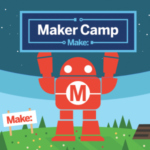 Top Sources indicate that you have been recruited to participate in our week long Secret Agent Academy. Learn skills, and participate in activities that will teach you how to become the ultimate Detective, Spy, and Snoop. Complete your training and earn your rank, working your way to eventually become Secret Agent 00.
G1-4 only this week
*Field Day on Wednesday – Meet at Lake Elizabeth
Week 2: Super Camp Challenge! (June 24 - 28, 2019) ♥
On your mark, get set, GO! Super Camp Challenge is back! Campers will enjoy a week of thrilling team competitions to score points, dethrone the Orange Chickens, and be crowned Super Camp Challenge Champions! We will be revisiting some of our favorite challenges from last year as well as competing in some exciting new ones. Come experience everything from food challenges, trivia, and team camaraderie.
G 1 – 6 this week.
* Field Trip Week!
Week 3: Superheroes! (July 8 - 12, 2019) ♦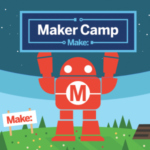 Campers will explore their own Superpowers this week!  We will have Superhero Academy during Fitness to test our physical abilities. We will learn some computer coding to defeat villains, and we will have a builders challenge to see who can create the fastest vehicles or the best flying machine.
G1-4 only this week
*Field Day on Wednesday – Meet at Lake Elizabeth
Week 4: Da Vinci Week (July 15 - 19, 2019) ♥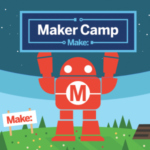 Get ready to take flight into the world of Leonardo Da Vinci. Da Vinci was not only and artist, but an architect, engineer, and inventor. Campers will get to play the role of Da Vinci. Campers will create art, become an engineer, and invent their own machines using concepts developed and used by Da Vinci himself.
G 1 – 6 this week.
* Field Trip Week!
Week 5: Showtime! (July 22 - 26, 2019) ♦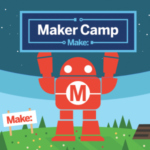 Ready, set, action! Calling for actors, stage designers, puppet masters, and story tellers of all ages. Campers will discover how to take a popular story and make it into a performance of a lifetime. Part of the week will include creating handmade puppets, a puppet theater, and honing down their voice acting skills. At the end of the week, campers will get to showcase their puppet show in front of a live audience.
G1-4 only this week
*Field Day on Wednesday – Meet at Lake Elizabeth
Week 6: Around the World (July 29 - August 2, 2019) ♥
Embark on a week long journey around the world exploring and experiencing different cultures, festivals, landmarks, and creating traditional foods.
G 1 – 6 this week.
* Field Trip Week!
Week 7: Art All Around (August 5 - 9, 2019) ♦
Art does not just exist in visual form, but is heard, performed, even tasted and smelled. This week campers will expand the concept of art into its many different forms while experimenting with everything from the visual arts like photography and painting, to musical performance, and even the culinary based art forms.
Kindergarteners, G1-4 only this week
*Field Day on Wednesday – Meet at Lake Elizabeth
Week 8: Super Camp Challenge: Survivors! (August 12- 16, 2019) ♥
Outwit, Outplay, and Outlaugh as campers compete in our Super Camp Challenge Survivor edition. Inspired by the popular TV show, campers will compete in Tribes to see who will become the ultimate survivors. Create a Tribe name and banner, Immunity Idol necklaces, and face Tribal Campfire Counsel.
Kindergartens, G1-6 Camp this week
*Field Trip Week for G1 – G6 (not for kindergarteners)
Field Days!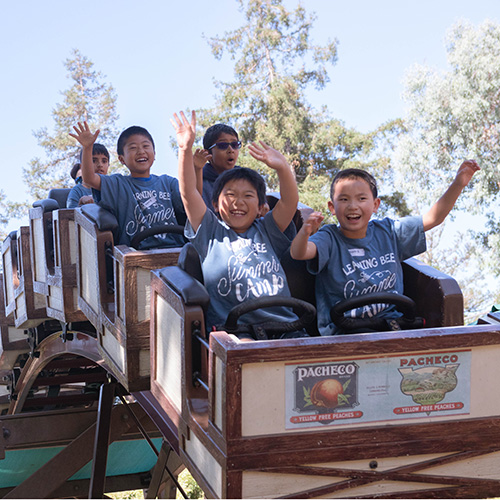 ♦ FIELD DAYS:

On the Wednesdays of the non-Field Trip Weeks, we will be meeting at Lake Elizabeth's Always Dream Playground (MAPPED LOCATION) for a day of outdoor fun! Parent will DROP OFF their children anytime between 8:00am and 9:00am at Lake Elizabeth, then return at 4pm for PICK UP from the Park. We will bring any students staying past 4:10pm back to Learning Bee for extended care. Parents with campers in extended care may pick up at Learning Bee anytime after 4:30pm.
Lets soak up the sun this summer during newly planned Field Days!  Every other Wednesday,  the campers will join us as we take our camp for indoor to outdoor and enjoy a full day of activities at Lake Elizabeth.  Taking advantage of the fresh air, sunshine, and green grass campers will get to enjoy water activities, hikes around the lake, bird watching, large group games like capture the flag, kickball, and everyone's favorite – dodgeball!  Or if that's not your camper's thing, they will be able to kick back and enjoy outdoor art projects, making lanyard or friendship bracelets, even cooking projects.  It's going to be a blast!
Field Trips!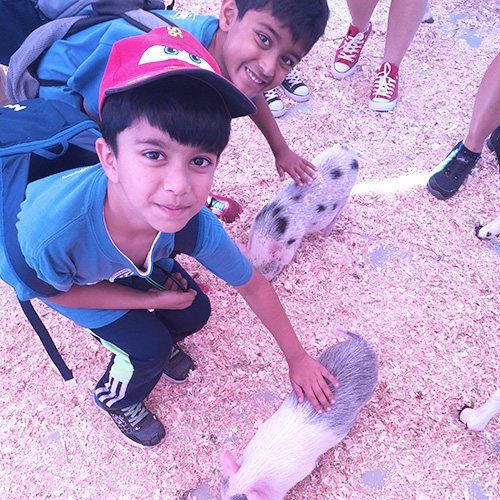 WE ♥ FIELD TRIPS!
These are the tentative field trips for 2019 Summer Camp! There will be an added bus and admission fee for field trips to be collected the week of the camp.
Field Trip Destinations:
Week 2 (Wed, June 26) – Alameda County Fair
Week 4 (Wed, July 17) – Alameda Crab Cove
Week 6 (Wed, July 31) – Happy Hallow Park and Zoo
Week 8 (Wed, August 14) – Lawrence Hall of Science
Please note that on field trip days all of our counselors come with us on the field trip. Campers who do not join us on the field trip for whatever reason will need to find their own care for the day. We typically meet for field trips at 8:45am and start loading the bus by 9am. We typically return by 4pm for dismissal.

Summer Camp Refund and Cancellation Policy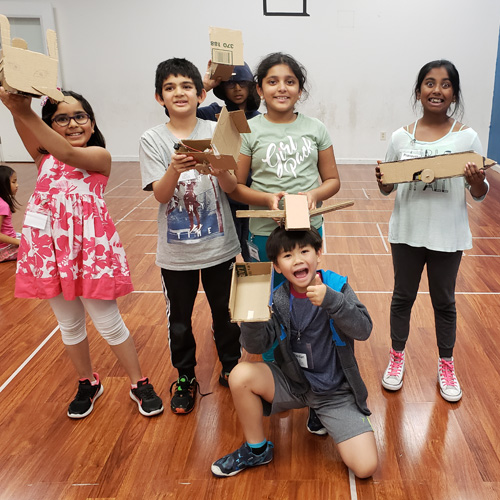 SICK LEAVE / ABSENCE POLICY
Parents should report student's absence by calling Learning Bee campus at 510.226.8408 no later than 9:30am daily.
Campers should stay home if he or she has a fever, is vomiting, or has any other contagious health conditions.
Campers who experiences fever, diarrhea, vomiting, pink-eye or any other suspected contagious illness will be separated from other camp participants and sent home by camp instructors upon notification to responsible parents.
No refund or credit will be issued for absence on scheduled dates due to any reasons.
REFUND AND CANCELLATION POLICY
Summer Camp Refunds will be processed in 15 business days upon receipt of cancellation request by email and will be calculated as follows:
Full refund minus $35/week on cancellation (between 2/10 and 3/31/2019)
75% refund minus $35/week on cancellation (between 4/1 and 5/27/2019)
50% refund minus $35/week on cancellation (after 5/27/2019, but more than 3 weeks before start of camp week to be cancelled)
No refunds will be given if notice of cancellation is given within 3 weeks of the start of camp.
How to Prepare for Summer Camp
Dress Code
All campers should wear comfortable clothes to our camp with CLOSED TOE SHOES (no flip flop or sandals allowed) for safety in sports activities. For girls, shorts must be worn underneath dresses.
Day Pack Items (Must have daily)
* All campers should have a backpack including lunch tote for all personal belongings (name tags must be visible).
* A brown-bag lunch (no warm-up will be provided) & 2 snacks (AM & PM). Bring utensils as well (spoons, forks).
* Parents please check that food items are put in secure and sealed container or in original packaging to avoid leakage or spillage.
* Bring in a re-usable water bottle.
* All entering Kindergartners must bring a change of clothes including under-garment & socks.
* PLEASE DO NOT GIVE LUNCH MONEY TO YOUR OLDER CAMPERS AS WE DO NOT HAVE STAFF AVAILABLE TO BUY LUNCH OFF CAMPUS FOR YOUR CHILD *
Daily Check-In Policy
Please use entrance to our campus at 39995 Mission Blvd. (right next to Lucky Supermarket)
* Parents must accompany students to our "Check In Station" located at the main entrance of our facility. No curbside drop off is allowed. Campers will be checked in daily by Camp Personnel. Our doors open for Morning Check-In at 8:00am.
* Early check-in students should bring a book or a quiet activity to do while waiting.
* Campers please check in on time daily. All morning programs start promptly by 9:00am. Late arrival simply creates interruption to class session and deters camper's full participation in our program.
* Campers who check in later than 9:45am may be asked to sit out from the 1st morning activity to minimize interruption to the class session. Parents please be mindful on this policy and encourage punctuality in your young children.
Daily Pick-Up Policy and Late Fees
* All campers will only be released to authorized individuals as stated on your official camp registration.
* Any special pickup arrangement must be made with notification to Learning Bee administrative staff at time of check-in.
* All Campers must be picked up at Learning Bee campus by 4:10pm. An Extended Care fee of $12 per day will be collected from the parents who pick up after 4:10pm.
* Extended Care Service may be pre-purchased on a weekly basis ($70 per week), or arranged with our staff on a daily basis ($14 per day).
* Learning Bee Campus closes officially at 6:00pm daily during the entire summer break. Campers who choose our Extended Care service (4:00 – 6:00pm) must be picked up by 6:00 pm sharp.
* Late pick up fee of $15 for the first 15 minutes after 6:00 pm and $1 per minute afterwards will be charged to the responsible parent.
* All campers must be signed out by Camp Personnel daily.
Field Trips
We will be sending out information and notification to parents regarding field trips on weeks 2, 4, 6, and 8.
An additional field trip fee will be collected from campers who are confirmed on the specific week(s) for which field trip is being scheduled.
Field trips are typically scheduled on Wednesdays of each designated week. On that day, Learning Bee will not be operating at its regular location. Students who opt out of field trips will need to find alternate arrangements.
Kindergarten campers will not participate in any field trips. They will stay at Learning Bee on all Wednesdays.
No refund will be issued on No Show/Absence for field trips or those who decline to participate in the scheduled field trip.
Alternate Extended Care on the Learning Bee Campus
Ms. Angela may offer MPM Math during our extended care hours from 4 – 5:30pm in the MPM room. Please visit her website for details.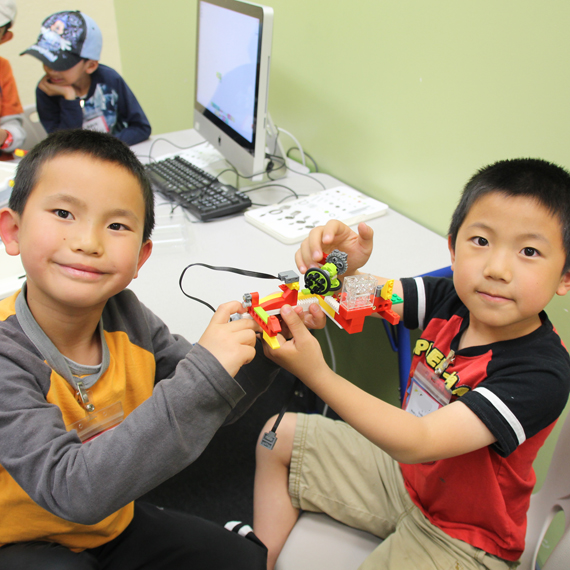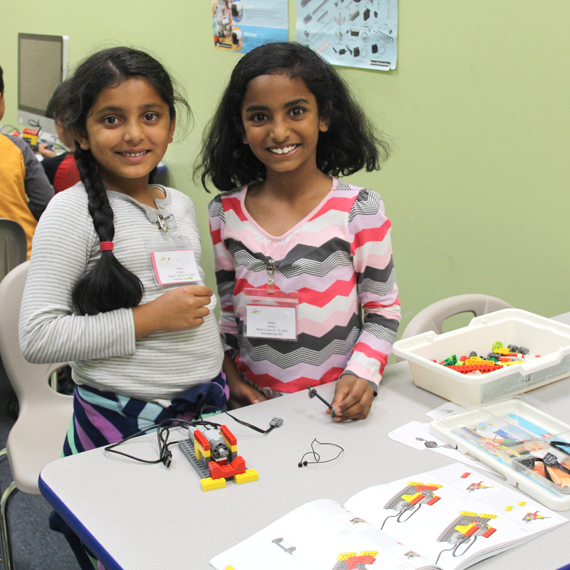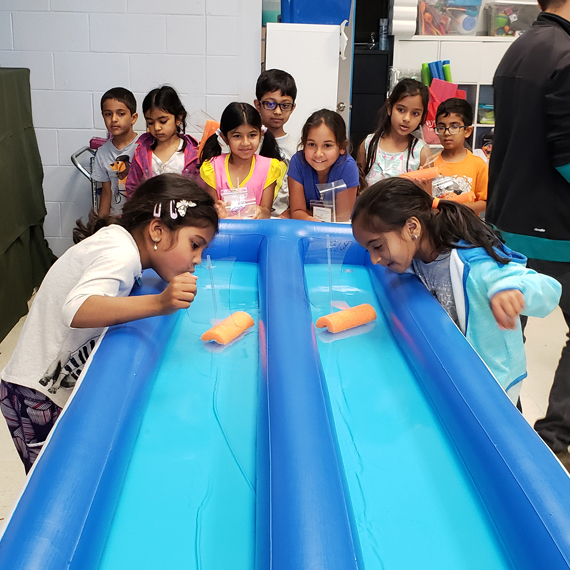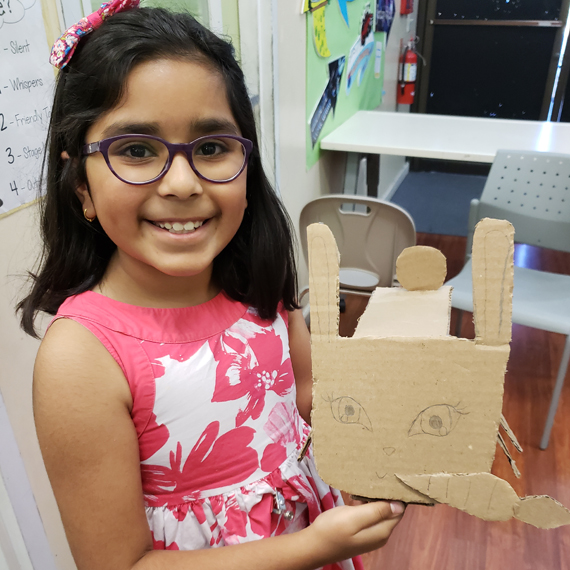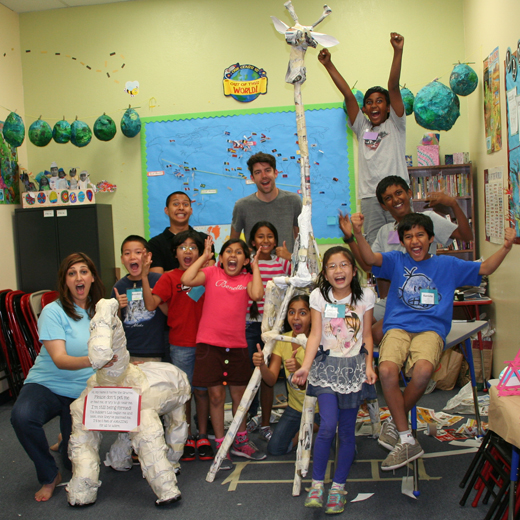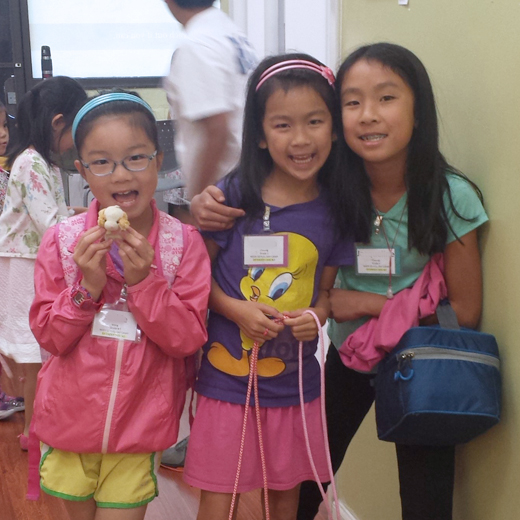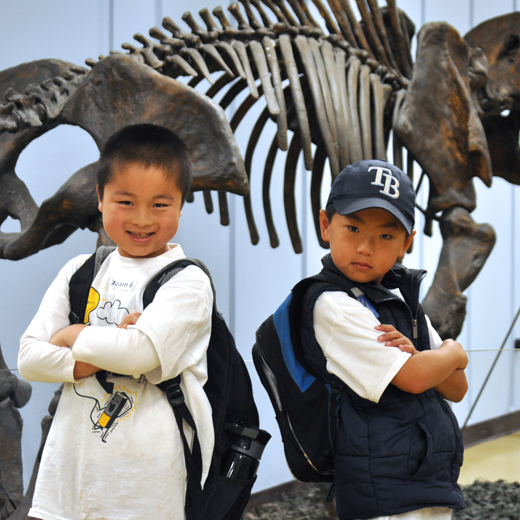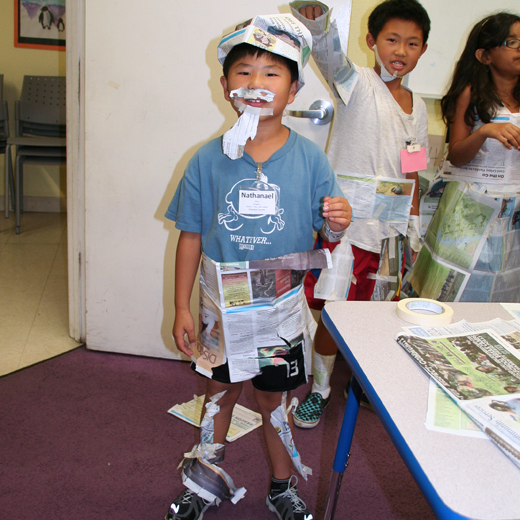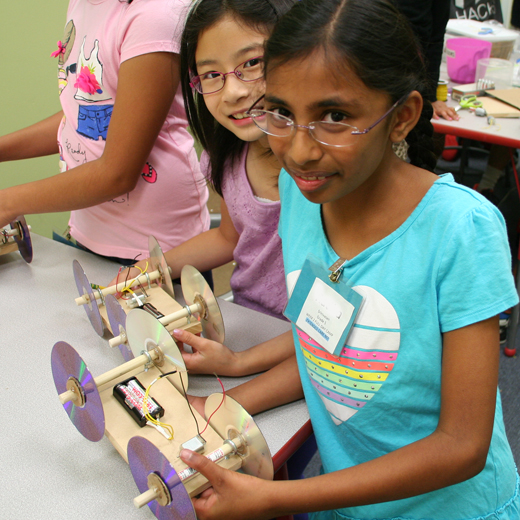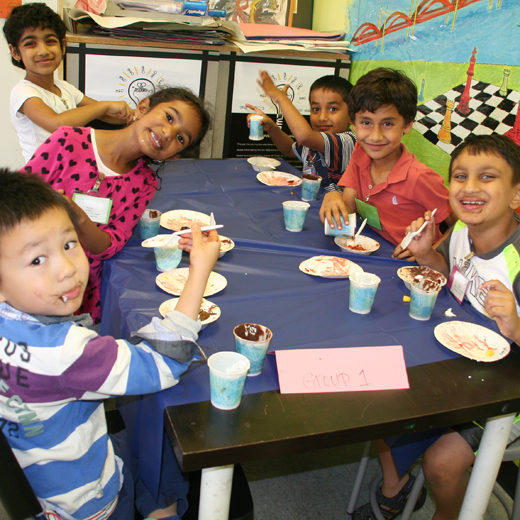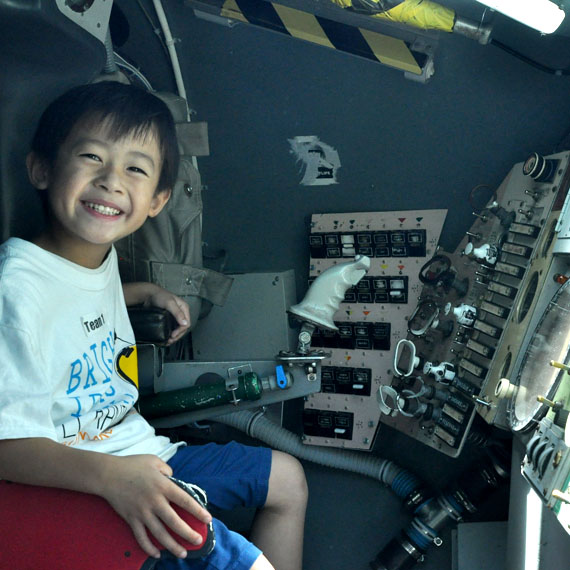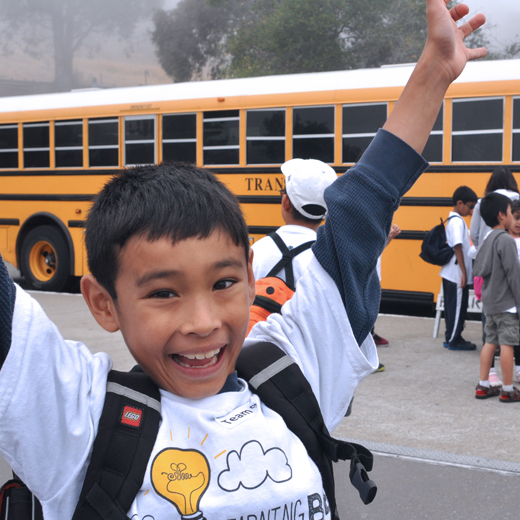 LEARNING BEE LEARNING CENTER
39977 Mission Blvd
Fremont, CA 94539
510.226.8408
info@learningbeelearningcenter.com