Detectives in the Lab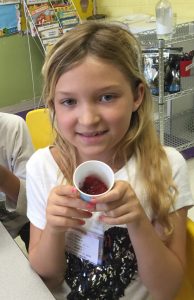 Your hypothesis is that you will have fun this Summer as a Learning Bee Camper.  Some of your variables are:  Taking supermarket ingredients and taking them to the next level, making geodes out of egg shells, using molecular gastronomy to make popping boba, and even using potatoes to make a glow in the dark goo.  Other variables our campers may experience:  learning about the rock cycle by manipulating starbursts, using purple cabbage to test the pH scale, and experimenting with circuitry.  We will discuss why these things happen and figure out how to think like a scientist and ask the next question.  Your conclusion: a summer full of exciting new discoveries in your laboratory.
Artist Workshops: 2D and 3D Art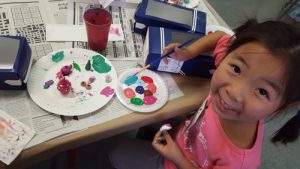 First and Second Graders: Go beyond coloring between the lines by discovering and understanding new media such as pastels, watercolors, resist techniques, origami folding for the beginner and the advanced, still life drawing, and sketching.
Third and Fourth Graders: Mixed media is the name of the game! Students will learn which media to use for which style of art. We will add metal to clay and come up with beautiful amulets and pendants.  Wire will be twisted into two and three-dimensional sculptures. Students will have ample time and support to brainstorm and create.
Fifth and Sixth Graders: Students will take another step forward in their knowledge of art and use it to learn complicated concepts with a wider variety of tools and a more diverse set of skills. They will be exposed to the complex world of art and will create their own masterpieces.
Engineer's Challenge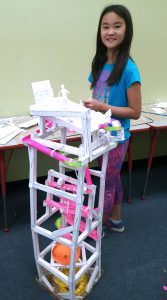 We have challenges appropriate for every grade, whether it is building the most interesting automata, the best hydraulic robot, the slowest roller coaster, or a basketball pinball machine. The goal is to engage students and promote teamwork in solving exciting building challenges.  Students will be challenged to use both their fine motor and large motor skills, as well as critical thinking to construct a variety of different machines.  From simple to complex every activity is designed to create a challenging but fun environment where campers can learn alongside their friends.
Adventures With Words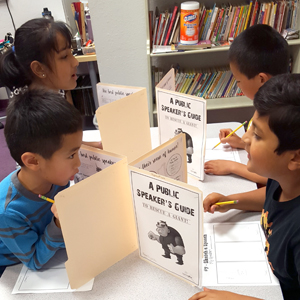 Language is for communicating! Whether it is oral or written, formal or simple, human-to-human interactions are key, and we aim to have a fun and memorable time with our campers practicing various modes of communication.  Campers will be taken on a roller coaster adventure through the enchanted world of words.  They will also be exposed to various types of speech and debate tactics and persuasive writing.  They will get the opportunity to tap their creative pen in both writing and performing.  Writing essays, to fictional stories to performing on a stage and the tools one needs to make anyone laugh. Campers will learn to put their whole body and soul into speaking their minds in our Improv and Theater series. Campers will come away with a new found confidence not only in writing but in speaking their minds in front of an audience within a supportive and fun environment.
Culinary Experiments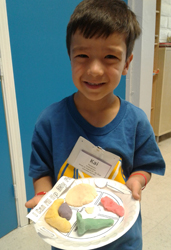 Food doesn't just magically arrive at your table beautifully plated and tasting delicious.  There is a massive process that takes a food product from boring to extraordinary.  Campers will not only learn how to cook and bake, mix and stir but the science behind food and cooking. Which Potatoes are best for which purpose? How to make eating healthy just as tasty? How to cook the best Scrambled Eggs? How do we get chocolate to behave just right? What parts of our tongue taste which flavors? And how much frosting is just too much!? We will conduct great eggs-periments, have discussions, and learn all about the science of cooking!  Oh, of course there's eating!
Let's Get Moving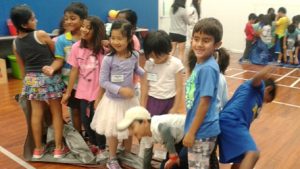 Physical well being is just as important as mental well being.  Everyday our campers are exposed to a plethora of group games that use an infinite variety of props that support their different ages and physical needs.  Our games are well balanced exposing campers to   Aerobic, Anaerobic, Flexibility, and Stability types of activities as the exercise and enjoy our indoor auditorium away from the heat of the day.
Robotics Engineering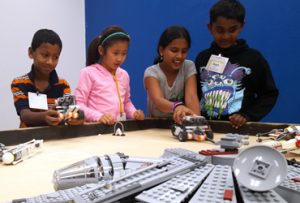 Introducing fundamental concepts in engineering, science, mathematics, technology, critical thinking and logic analytical skill through hands-on, engaging obstacle-oriented challenges via the use of robotics kits such as Lego WeDo, NXT, and EV3 and simple electronics gadgets.
Tech Tinkering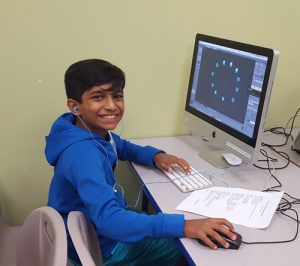 Dive in the fun via hands-on activities to create, design and build with circuitry, solar-powered fuel, software applications, along with everyday objects into endless possibility of creative solutions for real-life implicated problems. Campers at various age group will have opportunities to create slow-motion videos, cartoon animations, hydrophobic drum pad, piano stairs or musical doors.