Learning Bee has been wonderful for my family!  My kindergartner was happy there with the great mix of subjects (academic and extracurricular) they had to offer.  During quarantine / remote learning for kinder and 1st grade, they were equally attentive and supportive, if not more.  So many examples of how they went the extra mile and really cared about the kids.  They had a special Zoom kinder graduation ceremony.  They pivoted their fall programs to better fit the needs of families.  When my kid had trouble with writing, a teacher came out on a weekend morning for an outdoor, masked, social distanced tutoring session.  Learning Bee wants to cultivate kind and smart global citizens, and they are doing that by creating that kind of environment in the LB "hive."  
Mrs. T. Chan
My son was a part of multiple Summer camps/ classes at Learning Bee during Summers this year. He had a blast and enjoyed being part of various classes. We saw improvements in his skills as well. The staff is very prompt, warm and friendly and always open to feedback. We miss Learning Bee and wish to go back sometime. His favorite was Ms. Peggy's art classes which made him realize his liking for art. The only reason we couldn't continue is due to the tremendous increase in exposure to screen time at school. Once Social distancing situation is over, we look forward to going back for in person classes at Learning Bee. Thank you Learning Bee!
Mrs. K. Murarka
I had explored at least a dozen different after school programs in the area with no luck.  Nothing seemed to fit the personalities of our rambunctious 5-year old boys.  It was serendipitous when we found Learning Bee while doing a drive around Fremont.  We took a step inside, and Ms. Lelia gave us a tour. Immediately it felt right. Learning Bee really puts love, passion and care into their work. You could feel it in the quality of their instructors. More importantly, you can see it in the happiness of the kids. The Learning Bee kids are filled with laughter and questions... just teeming with energy and life! Ms. Grace took a chance on us, even though they had a waitlist and our family was outside their normal geography. Fast forward 6 years, and our boys are still enjoying Learning Bee. It's been just as big a part of their lives as their regular school. We couldn't imagine them growing up without it.
Life has certainly changed a lot, and Learning Bee is challenged just like many other local businesses. And although many of their classes have transitioned to virtual, you can still feel that same level of commitment from Ms. Grace and her staff. They personally curate every instructor to make sure your kids are getting awesome, passionate lessons in a variety of different topics. Their instructors aren't just mercenaries. They're accomplished in their fields, whether it's reading and writing or art and science.
Mr. C. Fan
This pandemic is hard for everyone, as a working parent, I feel an incredible sense of exhaustion, doing what is probably 3-4 jobs at once. If there is a silver lining in this hard time of our life, I would say the best decision we made is to continue the distance learning program with Learning Bee. The passion and experience are in no doubt through years packed with successful stories, and what I appreciate the most is that they were able to quickly transfer such knowledge into a well-structured distance learning program. They have designed the online course with a good balance of variety of activities, teachers have done a tremendous job in leading the kids to follow through the classes, and stay 100% engaged.
My goal for our kids attending a distance learning program is simple, have quality time that encourages and stimulates creative thinking and at the same time, offer a forum with peers at similar age to foster their emotional intelligence. Learning Bee has demonstrated their ability of managing such programs, and helped us achieve so.
Mrs. F. Xu
Both of my children attended Learning Bee after-school program, summer camp, other enrichment programs throughout their elementary years, starting 2007!  Learning Bee is not just about academic abilities, it's also about good citizenship and life skills, which are far more important in the coming years of a child.  Learning Bee is also not about status quo, the staff challenges themselves every year to be better!
I feel that we are not just a client of Learning Bee, we are being treated like as friends!  The teachers are creative, energetic, kind, understanding, encouraging, engaging, and more!  The whole place is filled with joy and life!
Wendy Woo
Our daughter has been attending Learning Bee for the last four years.  I can truly say it is one of the best after school programs around.  Learning Bee provides a safe and nurturing environment for the children to learn and have fun.  In addition to helping with homework, it also offers many enrichment opportunities such as kid fitness, creative writing, chess, and hip hop dancing. All the teachers and staff are courteous and are genuinely interested in each individual child's development.  The program is well structured, with a great balance between discipline and self exploration.  Our daughter has grown so much academically and socially since attending Learning Bee, and most importantly, she has had a lot of fun while learning.  As a parent, I can't ask for more.
Jason Cheung
Both my kids have been going to Learning Bee since kindergarten and they absolutely love it. The curriculum is great and the teachers go above and beyond to bring the best out of kids.
All the teachers have been very kind and extremely supportive and encouraging. I have seen great improvement in writing skills, for both my kids.  The enrichment classes (Chess, Public Speaking etc. and occasional cooking classes) are excellent too.
Also, Ms. Grace and Ms. Lelia are very pleasant and professional and are ready to answer questions/concerns anytime. I appreciate the  timely updates and reminders that are sent to parents.
Overall, Learning Bee has the perfect mix of learning and fun. I would recommended Learning Bee to anyone (have done it to many of my friends already). Learning Bee is undoubtedly one of the best after school centers in East Bay.
Kavitha Chikkam
My kids (5th grade and 3rd grade) have been attending Learning Bee since Kindergarten.  They really enjoy their time at Learning Bee. Many times when I picked them up and they were in the middle of their fun project time, they just didn't even want to leave.  Couple times I actually yielded to their request to stay longer and had to return a little later to pick them up.  I like the fact that Learning Bee has a good balance in their program, not just academics. They have chess, art, fitness, and even some cool science and cooking projects from time to time.  Learning Bee has definitely provided a FUN learning environment for my kids.  My kids also enjoyed the additional classes they took at Learning Bee such as the writing class and MPM.  They also went to Learning Bee summer camps every year and always enjoyed their time there.
Selina Yuen
Michelle has started going to Learning Bee since she was a Kindergartener.  She is now a fifth grader.  My husband and I have been very glad on the choice that we had made.  Learning Bee is a very unique after-school center when compare to a lot of others in the Fremont area.  Not only does this place provide a safe environment for younger children to be taken care of and for older children to get help and finish their homework, it provides a variety of excellent programs tailored to the interest of different individuals.  A few that my daughter has participated include writing, public speaking, math, hip hop dancing, art, music, and cooking.  These programs have successfully helped my daughter to excel academically, to build her confidence, to find her passion, to explore her creativity and to improve her social skills.
Besides programs, I am also very impressed by the teachers, every single one who has taught my daughter, as they are all very dedicated and show a lot of patience to the children.  Learning Bee has provided an environment to allow my daughter to develop an all round experience.  And I have referred many of my close friends to Learning Bee.  Definitely would recommend others to go, but make sure you sign up early to secure a spot.
Susan Hou
Both of my kids have been going to learning bee for the last 4 years. This is the best after-school in the mission area. It was an enriching experience for both of them- academically as well as socially. When we moved to this area, it took sometime for my younger son to adjust to the new school. Learning bee helped him quite a bit during this transition. Now this is like a second home to him. Lelia and Grace are very professional and ready to help with any of the issues. I highly recommend this to anyone looking for an afterschool. 
Vandana Mathur
Learning Bee has been a rewarding experience for both my daughter and our family! Shruthi (now in 6th grade) has been going to Learning Bee since Kindergarden. It is amazing how much she has learnt over the past 7years. A wonderful teaching staff (young and senior) who make learning fun, a wide range of enrichment classes and above all an amazing team that makes everyone feel welcome!
My daughter's interest in writing increased exponentially after we enrolled her in Writing enrichment class at Learning Bee. I would highly recommend (and already have) Learning Bee as an after school program for any new families looking for an after school care.
Dheepa Subramanian
We have been with Learning Bee for almost 10 years now with both my kids going to Learning Bee from Kindergarten to 6th grade. Learning Bee has been a great place to foster all round development in a child, from academics to arts, drama, technology, and even cooking! LB teachers teach life skills to kids as well as focus on academics and go beyond the level taught in school. I have always found the teachers at LB to be passionate, energetic and involved with the kids and helping them in every way possible. The curriculum at LB is very well structured.
The teachers at LB also discuss various topics such as global warming, anti-bullying, current affairs, and also do various projects with the kids on those lines. This is important for children of this age to be the future generation. My kids have always been very happy going to LB and I would recommend Learning Bee always!
R. Tripathy
Both my kids went to learning bee and loved it.  It's always been a second home to them and they enjoy being there. The teachers and director are very helpful and accommodating. My daughter loves being there and does not want to be picked up before closing time. Kids enjoy the learning with fun approach used by learning bee. The wide range of activities to choose from makes it very appealing. My daughter and son participated in totally different extra-curricular activities ranging from robotics, mpm to singing, music, dance, art and plays. Overall kids love being at learning bee be it after school or summer camp. The admin staff (Lelia and Grace) are so well organized with the automated payments, reminders, arranging drivers which is a big help for the parents. My son (now in high school) went to learning bee ever since it started and even now when he sometimes comes to pick his sister he feels comfortable and loves to catch up with his teachers.
 I always recommend learning bee as a perfect after school program to my friends.
Poonam Singh
My child has been with Learning Bee for the last 3 years. I can truly say it has been a wonderful enriching experience. Learning Bee is not just an after school program, it takes the responsibility of providing key Life Skills to a child which goes beyond Academic abilities. Be it Public Speaking, Dramatics, Music, Dance, Chess or Lego Robotics etc. It caters to every aspect of a child's mind and builds on it. Life for children at Learning Bee is really a rainbow with its myriad of colors.
At Learning Bee, I have seen children blossom from shy young kindergarten children, to kids who are trailblazers in so many things. The teachers are young, energetic and are full of creative ideas to engage the kids.
Learning Bee's belief that there is more to a child than just academics and the willingness and drive to achieve it for them, truly embodies a visionary in their chosen business.
Deepashri Vinodkumar
Learning Bee is home away from home for my 6 year old son! He loves the program so much that when I come to pick him up–he doesn't want to leave. I have to promise him that I will be the last parent to pick him up! Learning Bee has the right combination of elements that make a difference between a good after school program and an exceptional one.
The director and teachers are not only qualified but also enthusiastic, passionate and fun. They understand that kids don't come from cookie cutter molds and each child requires individual attention, understanding and love. They customize the program to fit the individual needs of each child and are flexible in dealing with issues/problems. The program offers a variety of different enrichment opportunities, from piano and poetry to chess and creative writing. The philosophy towards education is very holistic–with emphasis on pure academics as well as developing critical thinking, creativity and social skills.
Above and beyond the curriculum–what makes Learning Bee great is the attitude of everyone there. It's all about developing a relationship with the child and the parents. I know I can talk to them about anything…and that I will get honest information about my son's progress, what he is doing well and any developmental needs. In the end it takes a village to raise a child–and in Learning Bee I have found mine!
Mrs. Charmaine H.
The Learning Bee summer program was a highly enriching and fun experience for my son. The variety of activities kept him engaged from being a reporter to learning about entrepreneurship, from experiencing different cultures to immersing himself in the world of science! The balance of indoor activities and field trips was also key.
As a mom, I was looking for a program that would expose my son to different types of learning than what he gets during the school year and Learning Bee delivered on that objective for me. It was a truly well rounded program!
 Mrs. Hussein
This is a long delayed note that I have been thinking to send to you. Thank you so much for all the love, care, teaching and inspiration you and your well-qualified staff have been providing to my daughter and her classmates. I feel so fortunate to send her over to your Learning Bee center. She has been absolutely enjoying Learning Bee in the last year.
What I am most pleased, is that not only has my daughter enhanced her academic skills greatly from your highly recommended after-school tutoring program (I could not believe my eyes when my 5 years old daughter showed me how to do a six digit addition at home! She said she learned from Learning Bee, but also she has learned how to better behave herself, how to be more responsible, and how to appreciate little things others do for us.
As a raving fan of Learning Bee, I have been recommending a lot of my friends to Learning Bee, and would like to highly recommend Learning Bee to any parents who are looking for a high quality after-school program for their kids to learning bee. If any of them would like to know more or chat with me, I will be delighted to share more of my experience to them.
Mrs. Mei
I am most impressed with the exceptional attention and care given to my two children (2nd and 5th Grade) consistently by each of the qualified and passionate teachers at Learning Bee ever since they first joined the program two years ago. "Thank you once again for your inviting, inspiring, exciting enrichment program to help kids learn and grow!
Mr. Tam
When we joined our son for kindergarten after school enrichment program" in Learning Bee , we weren't too sure how this would turn out to be and whether our son would enjoy this place. It's almost 10 months from the day we joined , and our son just loves this place, his teachers and the whole atmosphere.
As parents, we are very impressed with the way all the teachers deal with the kids, their teaching, how they teach them to value and appreciate what they have, good manners and best of all "teach the kids in the way that they would listen". We are truly impressed with all the teachers working in Learning Bee.
They are very hardworking, passionate, dedicated and pay personal attention on all the kids individually. We will never think of any other enrichment program other than Learning Bee.
Mrs. Lakshmi
Our son has truly enjoyed the learning experience at Learning Bee this school year. He loves the teachers and the friends he has made, and he looks forward to going there every day. We, as parents, find the teachers very qualified, and the staff friendly and flexible. We most appreciate the balance between academia and fun.
The classes and activities, which include chess, poetry, music, drama, and martial arts, not only help him with his school subjects, but they also fill in those areas not well covered in school. Our son liked Learning Bee so much we even signed him up for their Summer program!
Ava and Lester Wollman
My son has been attending Learning Bee from Kindergarten and he is going to 2nd grade now. I cannot explain how happy I am and thankful to Learning Bee and its staff for providing an extraordinary after school program. LB offers the best balance between academics/play, great quality and excellent/safe environment to kids.
Below are the my opinions about LB, why I like it so much, and strongly recommend to all:
All teachers at LB completely enjoy teaching and strive day in and day out to bring the best out of these young minds. I think this is very important, when you enjoy something you give your best and our kids reap the benefit from it.
The programs, activities and curriculum offered is superb and kids are challenged in the right way to think and bring out their imagination.
Teachers at LB are not only passionate to teach great academic but they cover a wide variety of topics from current world affairs, economics, global warming, recycling etc.. which are all necessary to be taught at young age.
I also observed kids are ALL HAPPY to be at LB. This to me is the most important aspect as kids need to like and enjoy what they do.
Ramya Subraman
My two children absolutely LOVE Learning Bee. The environment is both stimulating and fun. The teachers are awesome and their curriculum is excellent. They seem to bring out the finer skills in my children. For instance, my second grader's (now 3rd grader's) writing has really improved, she constructs richer, more complex sentences.
My kindergartner (now 1st grader) can do more math worksheets which are probably a level or two above his grade, and knows so much more about the human body and is fascinated by Science. Thanks to Learning Bee! The teachers and staff have a commitment to teaching and love to make the learning a fun process.
I think what makes Learning Bee so special is that they have the right recipe for fun and learning. I would recommend Learning Bee to my friends in a heart beat… actually I already have
.
Anita Balaraman
I am seeing great progress in my son's writing from the classes at Learning Bee. His teachers have done a great job inspiring him to convey his thoughts into words. I am really impressed how you have transformed a kid who disliked writing to a confident writer who even says he wants to be an author when he grows up! Kudos to all of you!
Mrs. M.A.
We have seen great improvement in Sai's public speaking skills. Earlier she was very scared for public speaking even in front of us. Now she is confident and feels comfortable speaking in front of us. Your class really helped Sai and she is always so excited about class. Thank you so much. We are really looking forward to the next session of public speaking and thanks once again.
Sujana Tirumalasetti
Michelle enjoyed the orange class very much. Although it comes with a lot of hard work, it is amazing that this is one of the extracurricular activity that she has been always looking forward to. The class allows her not just learning the fundamental in writing, it is also an art to her where she has plenty of opportunities to use her creativity.
Susan Hou
Katelyn has progressed well in the writing class. Encourage a variety of different writing styles and strengthen on grammar.
Erin Lo
We are pleased with Ms. Amanda's approach. She was approachable and also shared some tips on what exercises can be followed at home to support the candidate's continued progress.
Ilavenil Tirouvingadame
My son had a fulfilling and enjoyable summer at the Learning Bee's Universal Kid summer camps in 2008. The camp activities and themes were well designed, engaging and stimulating. The teachers are warm and vibrant which really makes it a lovable atmosphere. I felt I couldn't have given him a better time even if I stayed home!!! We are certainly looking forward to the next summer program.
Mrs. Tyagarajan
Learning Bee packs a wonderful combination of being a fun, stimulating atmosphere with learning and enrichment. My son cannot bear to miss any time here and loves the variety of activities and friendships he has formed. In fact he gets really upset if I pick him up early! Activities such as art, theater & San Soo martial art keep the kids engaged and enriched.
The most endearing part about Learning Bee is its teachers who are warm, friendly and creative. As a working mom, it is great to see my son enjoy and grow in this stimulating atmosphere.
Mrs. Kamala T.
What our clients are saying about Learning Bee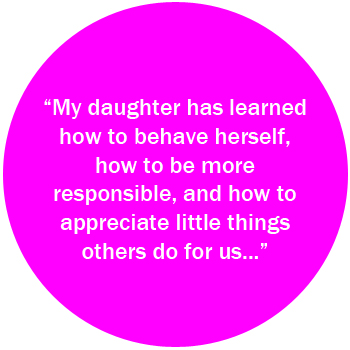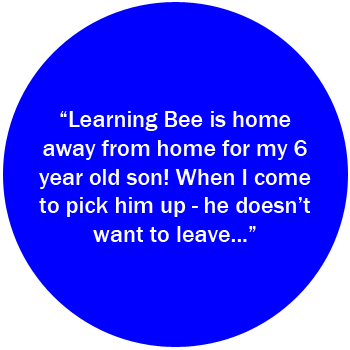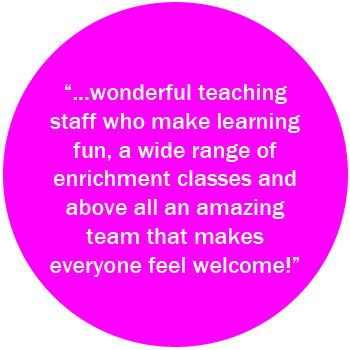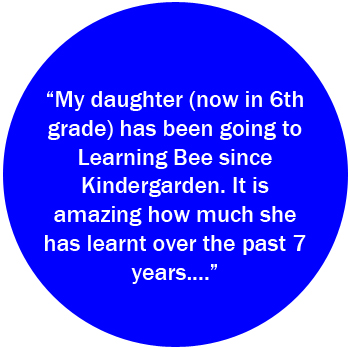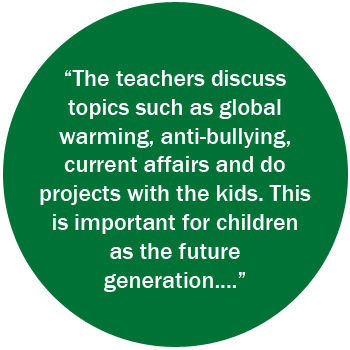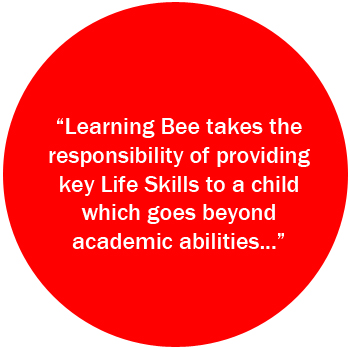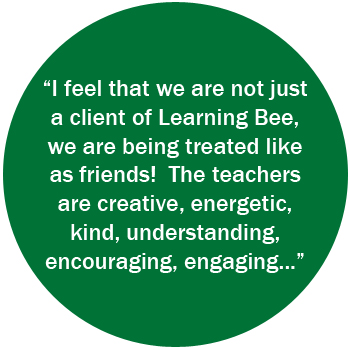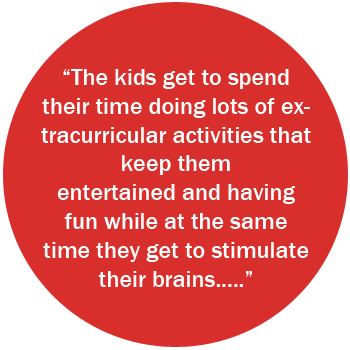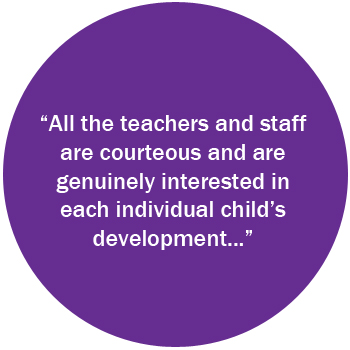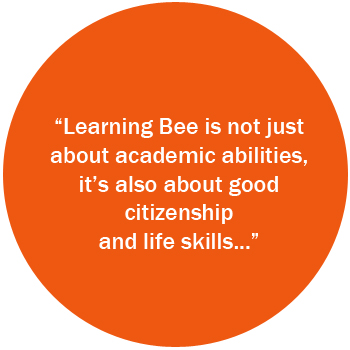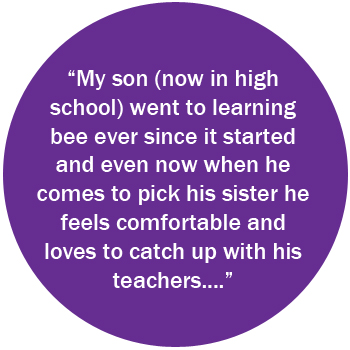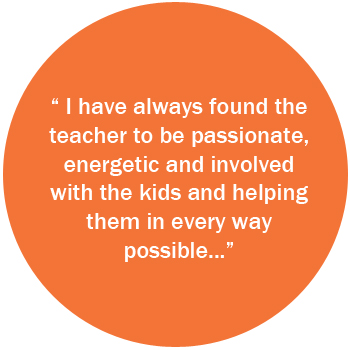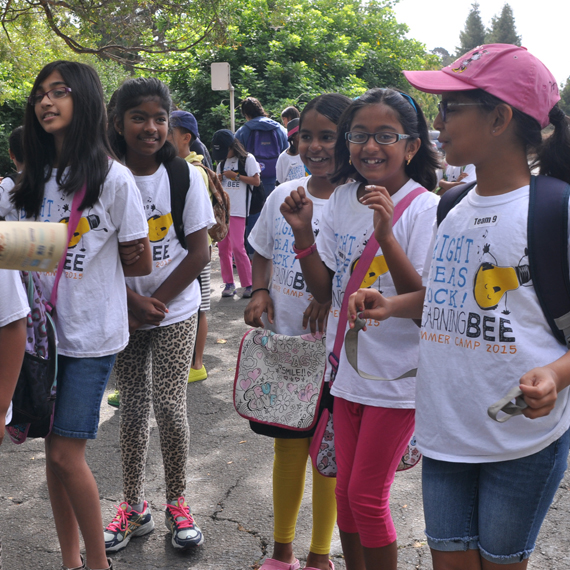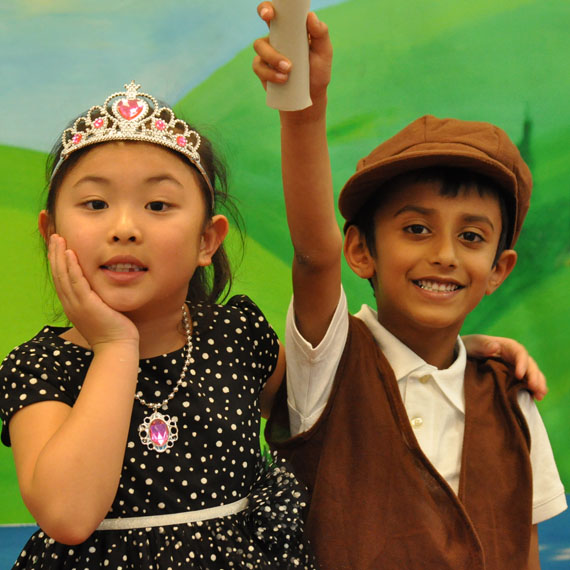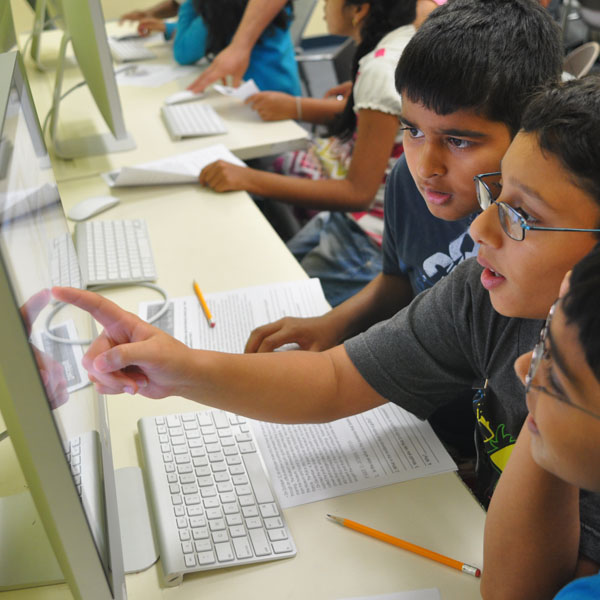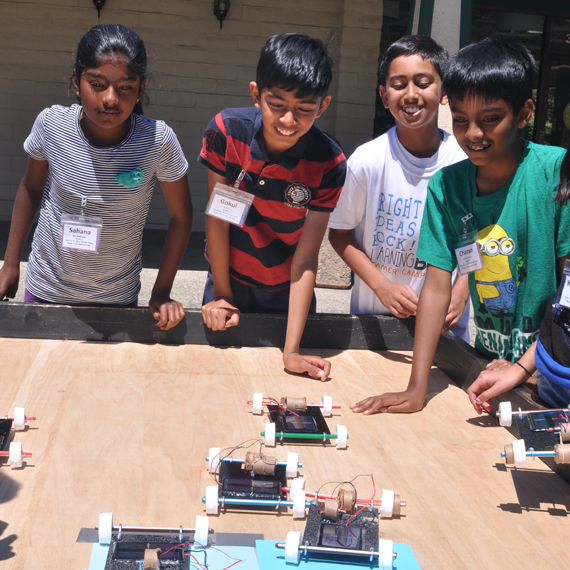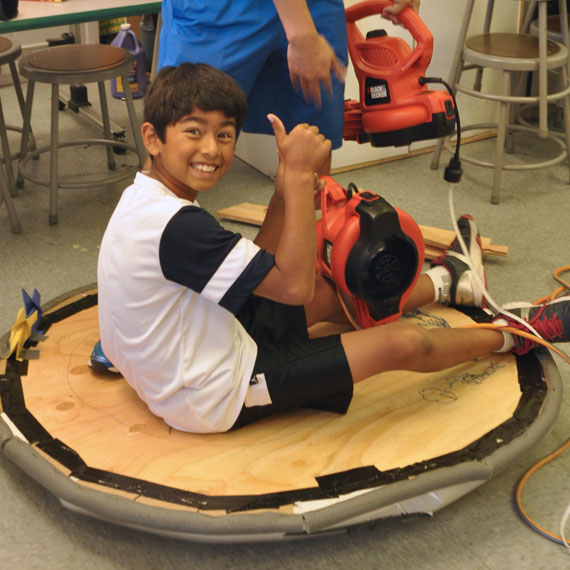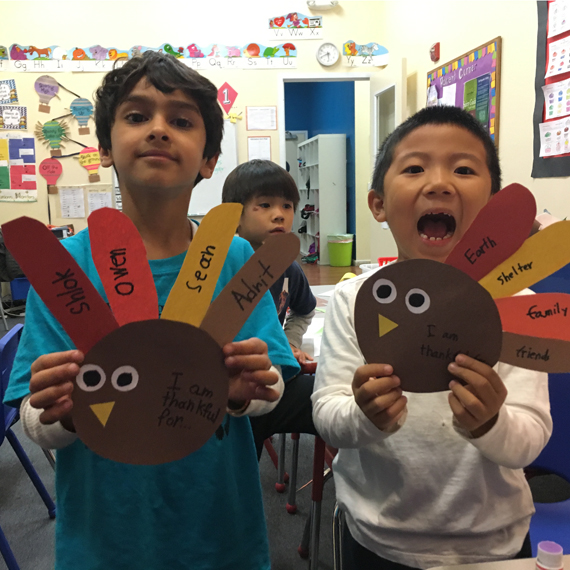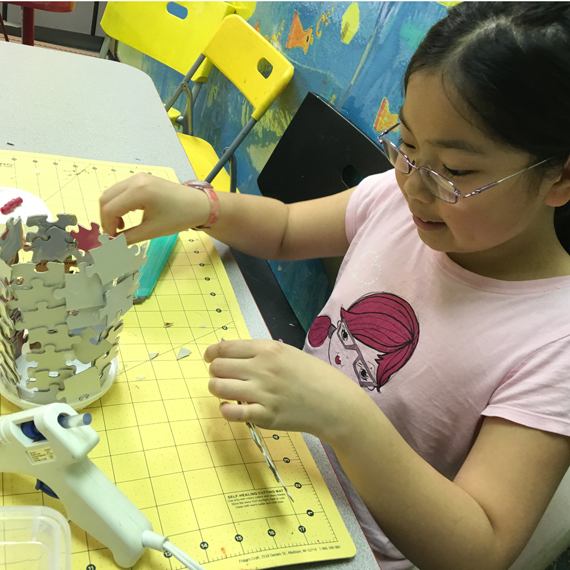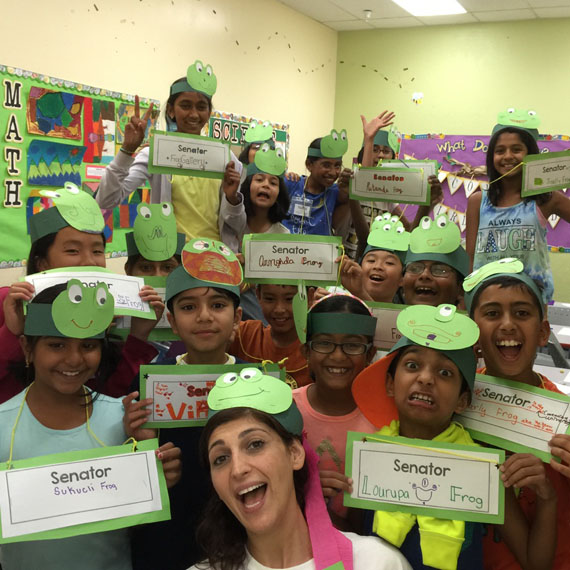 LEARNING BEE LEARNING CENTER
39977 Mission Blvd
Fremont, CA 94539
510.226.8408
info@learningbeelearningcenter.com