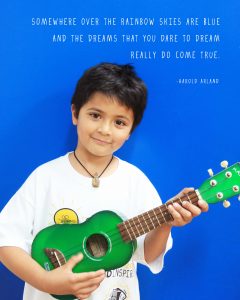 Mrs. M. A. (October 2015)
I am seeing great progress in my son's writing from the classes at Learning Bee. His teachers have done a great job inspiring him to convey his thoughts into words. I am really impressed how you have transformed a kid who disliked writing to a confident writer who even says he wants to be an author when he grows up! Kudos to all of you!
Mrs. Sujana Tirumalasetti (May 2015)
We have seen great improvement in Sai's public speaking skills. Earlier she was very scared for public speaking even in front of us. Now she is confident and feels comfortable speaking in front of us. Your class really helped Sai and she is always so excited about class. Thank you so much. We are really looking forward to the next session of public speaking and thanks once again.
Mrs. Susan Hou (September 2014)
Michelle enjoyed the orange class very much. Although it comes with a lot of hard work, it is amazing that this is one of the extracurricular activity that she has been always looking forward to. The class allows her not just learning the fundamental in writing, it is also an art to her where she has plenty of opportunities to use her creativity.
Mrs. Erin Lo (September 2014)
Katelyn has progressed well in the writing class. Encourage a variety of different writing styles and strengthen on grammar.
Mrs. Ilavenil Tirouvingadame (September 2014)
We are pleased with Ms. Amanda's approach. She was approachable and also shared some tips on what exercises can be followed at home to support the candidate's continued progress.
Mrs. Deepashri Vinodkumar (March 2014)
My child has been with Learning Bee for the last 3 years. I can truly say it has been a wonderful enriching experience. Learning Bee is not just an after school program, it takes the responsibility of
providing key Life Skills to a child which goes beyond Academic abilities. Be it Public Speaking, Dramatics, Music, Dance, Chess or Lego Robotics etc. It caters to every aspect of a child's mind and builds on it. Life for children at Learning Bee is really a rainbow with its myriad of colors.
At Learning Bee, I have seen children blossom from shy young kindergarten children, to kids who are trailblazers in so many things. The teachers are young, energetic and are full of creative ideas to engage the kids.
Learning Bee's belief that there is more to a child than just academics and the willingness and drive to achieve it for them, truly embodies a visionary in their chosen business.
Mrs. Racy Brar (March 2014)
Just wanted to take a moment to thank Miss Amanda for her valuable inputs and constant encouragement that she provided to Ishaan in his writing class at Learning Bee. She took great interest in his writing and provided valuable feedback when needed. I could see Ishaan develop enthusiasm in his writing and was willing to put that in extra effort. I am so proud to state that he moved up to the Purple level in writing class, something I had not expected! A special thanks to Miss Amanda for her constant support and guidance without which this may not have been possible.
Mrs. Sreeparna Bhattacharjee (March 2014)
We really appreciate Ms. Amanda's help in shaping Ishan. Inspiring teachers such as yourself, makes Learning Bee a very special and nurturing place!
Mrs. Ramya Subraman (July 2010)
My son has been attending Learning Bee from Kindergarten and he is going to 2nd grade now. I cannot explain how happy I am and thankful to Learning Bee and its staff for providing an extraordinary after school program. LB offers the best balance between academics/play, great quality and excellent/safe environment to kids.
Below are the my opinions about LB, why I like it so much, and strongly recommend to all:
All teachers at LB completely enjoy teaching and strive day in and day out to bring the best out of these young minds. I think this is very important, when you enjoy something you give your best and our kids reap the benefit from it.
The programs, activities and curriculum offered is superb and kids are challenged in the right way to think and bring out their imagination.
Teachers at LB are not only passionate to teach great academic but they cover a wide variety of topics from current world affairs, economics, global warming, recycling etc.. which are all necessary to be taught at young age.
I also observed kids are ALL HAPPY to be at LB. This to me is the most important aspect as kids need to like and enjoy what they do.
Mr. and Mrs. Wollman (April 2009)
Our son has truly enjoyed the learning experience at Learning Bee this school year. He loves the teachers and the friends he has made, and he looks forward to going there every day. We, as parents, find the teachers very qualified, and the staff friendly and flexible. We most appreciate the balance between academia and fun.
The classes and activities, which include chess, poetry, music, drama, and martial arts, not only help him with his school subjects, but they also fill in those areas not well covered in school. Our son liked Learning Bee so much we even signed him up for their Summer program! "
Mrs. Lakshmi (April 2009)
When we joined our son for kindergarten after school enrichment program" in Learning Bee , we weren't too sure how this would turn out to be and whether our son would enjoy this place. It's almost 10 months from the day we joined , and our son just loves this place, his teachers and the whole atmosphere.
As parents, we are very impressed with the way all the teachers deal with the kids, their teaching, how they teach them to value and appreciate what they have, good manners and best of all "teach the kids in the way that they would listen". We are truly impressed with all the teachers working in Learning Bee.
They are very hardworking, passionate, dedicated and pay personal attention on all the kids individually. We will never think of any other enrichment program other than Learning Bee.
Mrs. Balaraman (September 2008)
My two children absolutely LOVE Learning Bee. The environment is both stimulating and fun. The teachers are awesome and their curriculum is excellent. They seem to bring out the finer skills in my children. For instance, my second grader's (now 3rd grader's) writing has really improved, she constructs richer, more complex sentences.
My kindergartner (now 1st grader) can do more math worksheets which are probably a level or two above his grade, and knows so much more about the human body and is fascinated by Science. Thanks to Learning Bee! The teachers and staff have a commitment to teaching and love to make the learning a fun process.
I think what makes Learning Bee so special is that they have the right recipe for fun and learning. I would recommend Learning Bee to my friends in a heart beat… actually I already have 🙂
Mrs. Hussain (March 2009)
The Learning Bee summer program was a highly enriching and fun experience for my son. The variety of activities kept him engaged from being a reporter to learning about entrepreneurship, from experiencing different cultures to immersing himself in the world of science! The balance of indoor activities and field trips was also key.
As a mom, I was looking for a program that would expose my son to different types of learning than what he gets during the school year and Learning Bee delivered on that objective for me. It was a truly well rounded program!
Mrs. Tyagarajan (February 2009)
My son had a fulfilling and enjoyable summer at the Learning Bee's Universal Kid summer camps in 2008. The camp activities and themes were well designed, engaging and stimulating. The teachers are warm and vibrant which really makes it a lovable atmosphere. I felt I couldn't have given him a better time even if I stayed home!!! We are certainly looking forward to the next summer program.
Mrs. Charmaine H. (mom of 1st Grader, 2008)
Learning Bee is home away from home for my 6 year old son! He loves the program so much that when I come to pick him up–he doesn't want to leave. I have to promise him that I will be the last parent to pick him up! Learning Bee has the right combination of elements that make a difference between a good after school program and an exceptional one.
The director and teachers are not only qualified but also enthusiastic, passionate and fun. They understand that kids don't come from cookie cutter molds and each child requires individual attention, understanding and love. They customize the program to fit the individual needs of each child and are flexible in dealing with issues/problems. The program offers a variety of different enrichment opportunities, from piano and poetry to chess and creative writing. The philosophy towards education is very holistic–with emphasis on pure academics as well as developing critical thinking, creativity and social skills.
Above and beyond the curriculum–what makes Learning Bee great is the attitude of everyone there. It's all about developing a relationship with the child and the parents. I know I can talk to them about anything…and that I will get honest information about my son's progress, what he is doing well and any developmental needs. In the end it takes a village to raise a child–and in Learning Bee I have found mine!
Mrs. Kamala T. (mom of Kindergartener, 2008)
Learning Bee packs a wonderful combination of being a fun, stimulating atmosphere with learning and enrichment. My son cannot bear to miss any time here and loves the variety of activities and friendships he has formed. In fact he gets really upset if I pick him up early! Activities such as art, theater & San Soo martial art keep the kids engaged and enriched.
The most endearing part about Learning Bee is its teachers who are warm, friendly and creative. As a working mom, it is great to see my son enjoy and grow in this stimulating atmosphere.
Mr. Tam (March 2007)
I am most impressed with the exceptional attention and care given to my two children (2nd and 5th Grade) consistently by each of the qualified and passionate teachers at Learning Bee ever since they first joined the program two years ago. "Thank you once again for your inviting, inspiring, exciting enrichment program to help kids learn and grow!
Mrs. Mei M. (mother of Kindergartner, 2007)
This is a long delayed note that I have been thinking to send to you. Thank you so much for all the love, care, teaching and inspiration you and your well-qualified staff have been providing to my daughter and her classmates. I feel so fortunate to send her over to your Learning Bee center. She has been absolutely enjoying Learning Bee in the last year.
What I am most pleased, is that not only has my daughter enhanced her academic skills greatly from your highly recommended after-school tutoring program (I could not believe my eyes when my 5 years old daughter showed me how to do a six digit addition at home! She said she learned from Learning Bee, but also she has learned how to better behave herself, how to be more responsible, and how to appreciate little things others do for us.
As a raving fan of Learning Bee, I have been recommending a lot of my friends to Learning Bee, and would like to highly recommend Learning Bee to any parents who are looking for a high quality after-school program for their kids to learning bee. If any of them would like to know more or chat with me, I will be delighted to share more of my experience to them.