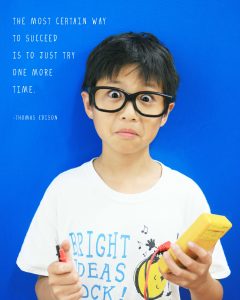 We know parents have many questions and want to be sure that they are leaving their children in good hands. We have compiled a list of commonly asked questions here.
If you do not see what you are looking for please feel free to contact us at
info@4learningbee.com
, or come and visit us, a member of our staff will be happy to answer all your questions.
How is Learning's After-School Enrichment Program different from programs offered onsite at local schools?
Learning Bee provides a well-rounded curriculum that fosters both intellectual and emotional growth in our After-School Enrichment Program. Our qualified teachers offer students individual academic assistance along with daily group tutoring on their homework assignments and for test preparation. Fun and enriching curricula such as art and chess are included as part of our program, to promote creativity and logical thinking.
Am I obligated to the After-School Enrichment Program for the entire school year?
Learning Bee offers a highly flexible program. Student commitment to our After-School Enrichment Program is on a monthly basis. We ask for two weeks notice for termination of enrollment in our program.
If I have more than one child enrolled at Learning Bee, what discounts do you offer for siblings?
Learning Bee offers a 10% discount on a sibling's enrollment in the daily After-School Enrichment Program and a 10% discount for enrollment in individual courses like Academic Writing Classes, Lego Robotics, and Hip Hop classes when taken during the same time period.
Do you offer transportation service to students for your After-School care?
Learning Bee offers optional transportation service within each facility's service area. Additional charges apply and are paid directly to drivers. Please contact us to discuss your transportation needs.
How safe is my child at Learning Bee?
Your child's safety is our utmost priority. We have installed closed-circuit surveillance cameras in our facilities to ensure maximum security of our students and staff during business and non-business hours. Only authorized personnel and individuals escorted by Learning Bee Staff can access classroom areas while your child is attending programs at Learning Bee.
How attentive are teachers to the children – even beyond the teacher-to-student ratio? Are staff members just there to baby-sit or to really engage with the kids?
We maintain a low teacher-to-student ratio (1: 10) for our daily After-School Enrichment Program. In addition, our teachers are tasked to engage students in fun activities that are conducive to learning even during Play Time (after individual class sessions or homework time). Student behavior is monitored throughout the day to ensure proper conduct at all times.
Does Learning Bee communicate with schoolteachers about integrating my child's learning?
One of Learning Bee's top priorities is to ensure that students receive proper assistance with understanding and completing their school assignments. Our open and consistent communications with parents regarding students' academic progress and behavioral issues ensure that all parties caring for the well being of each child share a common understanding of the issues involved.
We encourage parents' direct participation in the discussion with their children's day school teachers, as we see family support as the most crucial element in the upbringing of a child.
Are Learning Bee students grouped by age, disposition, or some other measure?
As a parent, I'd prefer to know my child wasn't going to spend his entire after school life with bullies. Learning Bee groups students by age group or skill level, as deemed appropriate for individual class settings as well as daily activities. We enforce proper conduct and behavior of our students at all times.
Does Learning Bee screen kids that are likely to be unruly?
Learning Bee strives to offer equal learning opportunities to every child enrolled in our After-School Enrichment Program. We do not impose behavioral screening on our incoming students, but do discuss specific concerns about each child's academic needs or personality with his or her parents prior to enrollment, so we can create an appropriate development plan for each student that ensures a comfortable and enjoyable experience for all children in the program.
If behavioral issues arise, we discuss remedial measures with the parents.
Does Learning Bee provide healthy snacks?
We provide milk with each snack time as soon as students arrive from school. Every other Friday, we provide a snack party to celebrate the end of the week. We follow sound nutritional guidelines for children. Parents of children with specific needs such as vegetarian diets or food allergies are welcome to discuss dietary restrictions with us so that we can appropriately accommodate those students.
Does Learning Bee show videos or television?
Learning Bee employs educational videos as supplemental teaching material, together with lecture and group activities when appropriate during class sessions. Children's entertainment videos are only used during designated Movie Time – occasionally and for a limited period of time on some Friday afternoons.
What is the standard for communication between parents and teachers?
Learning Bee maintains frequent communications with parents in conversations as parents pick up their children. Should special situations arise that require extended discussion or consultation with Learning Bee teachers, we schedule designated time to ensure that, in collaboration with parents, we attend to the well-being of each child. General communications regarding upcoming activities, new service offerings or policy changes are communicated via email, posters, and our e-newsletter.
How are teachers selected? What are the typical qualifications?
Learning Bee is always looking for dedicated and passionate educators for our teaching positions. Lead teachers must have a minimum of a 4-year accredited college degree with 3+ years prior experience working with young children in an equivalent industry.
Candidates with advanced college degrees or current teaching credentials are preferred. All staff members are subject to reference checks and background checks. We also have opportunities for current college students with ECE (Early Childhood Education) credits to take internship positions in supporting roles to our lead teachers.
What does a typical afternoon consist of? Are afternoons on a somewhat regular schedule?
Learning Bee provides a safe and nurturing environment for elementary level students in our After-School Enrichment Program, where they receive attentive assistance on their homework assignments and are tutored in subjects such as math, reading, and writing to meet or exceed California's standards.
Beyond academic focus, students participate in our art and chess courses and can take optional courses to further enhance their learning.
Are children monitored for progress? Will you challenge a child who excels? Are children who excel in a particular area invited to explore even more in that area? What if a child is lagging in certain areas?
Yes, we monitor individual students' progress closely. All of their work and their teachers' comments are well documented and archived for internal use as well as for sharing with their respective parents. Every student in our standard After-School Enrichment Program gets personal attention based on his or her special needs, strengths and weaknesses.